David Green had already established himself as one of the leading consultants in the gambling industry, but now he moves onto a new position, joining the board of directors at Donaco International Limited as an independent, non-executive director.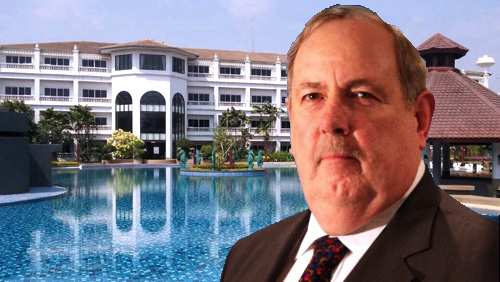 The announcement was made official in a filing with the Australian Securities Exchange on April 12. Green had stepped down last year from his position as chairman of Silver Heritage Group, the Southeast Asian casino operator.
Green had established himself as an expert in gambling law. His work had led him to work in areas like Macau, Cambodia, and Vietnam. He has worked both as a lawyer and accountant and has a great deal of experience in regulations and operations, specializing in issues related to operations meeting government regulations. He was so highly respected that the Cambodian government even consulted with him in regards to legislation implemented by the country.
The move to bring on Green is seen as a welcome one. Donaco has been in turmoil over the last year, suffering a net loss of AUD36.8 million for the final six months of 2018. In March, former CEO Joey Lim Keong was removed from his position effective immediately, remaining with the company as a non-executive director. Joey Lim and his brother controlled 41.13% of Donaco, but he had fallen out of favor with the Board of Directors, especially considering the significant loss the company suffered over the final six months of the year.
Earlier in the month, the Lim family had reduced their shares in Donaco International by 27.25%. The reason for selling off the stock was not provided with the filing.
Joey Lim has not gone quietly, however. Two days ago, he filed an application with the Australian government and their Takeover Panel to oppose a 9.35% sale of the company to Orchard Capital Partners. The Takeover Panel confirmed the application but has taken no action on whether there will be proceedings are not.
Donaco is also in a legal battle with the vendors at the Star Vegas in Cambodia. The company blames the vendors as a significant factor in their losses and is seeking to gain compensation, while the vendors are suing Donaco for violating the agreement.
The legalities, as well as the net losses, make the choice of David Green to be an intelligent one, to say the least. His experience as both a lawyer and accountant make him the ideal choice to try to help turn things around at Donaco while also providing greater stability.
Comments