This is a guest contribution by Tony Ure. If you would like to submit a contribution please contact Bill Beatty for submission details. Thank you.
In recent months, the vast majority of the global online gambling industry has been entirely focussed on the U.S. market following the repeal of PASPA in May last year.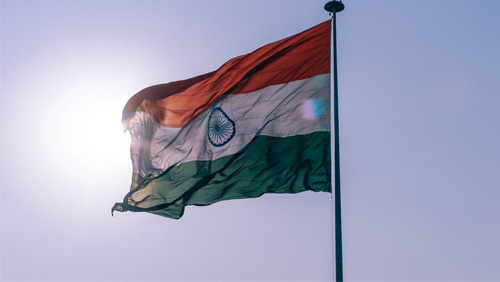 The legalisation of sports betting across America is undoubtedly one of the most exciting developments in gambling history, but other markets are moving towards regulation and generating great interest.
One of those is India and with a population of 1.2 billion people—and a high propensity to gamble—the market provides just as much potential as the USA.
But unlike America, the current legal landscape in India is far from clear and while there are private members bills in play for central regulation, if and when they will be approved remains to be seen.
For this reason, I recently attended the Strategic Platform for iGaming Conference (SPiCE) in Goa and below share what I learned from my time there.
The current state of play:
At present, the Supreme Court has ruled that games of skill are legal and that gambling operators can offer these games to players.
Rummy and Poker are permitted, along with Fantasy sports. Wagering on horse racing and cricket can also be allowed
Rummy is a hugely popular game in India and recently we have also seen the poker market continue to grow.
Individual states have implemented their own frameworks to license and regulate online betting.
That said, the reach of these licences into other states remains unclear that this stage.
In addition to this, we are seeing organisations such as the All India Gaming Federation deploy self-regulatory frameworks to ensure operators are meeting basic standards.
This is certainly a step in the right direction, and means that those that do comply with its requirements are operating responsibly and protecting players.
The hurdles to overcome:
The lack of legal clarity has created a vast grey market where off-shore operators continue to thrive, but players ultimately remain unprotected and vulnerable.
India is also experiencing something of a crisis when it comes to match fixing, spot fixing and corruption and fraud in sport. This is particularly the case for cricket.
This has acted as a catalyst for change, and there are talks of criminalising fraud in sport to help eliminate match-fixing.
As a part of this, there are growing calls for a clear legal ruling—at the federal level—when it comes to gambling (both offline and online).
This would include proper frameworks for land-based and online gambling that would be used to license operators and hold them accountable.
As it stands, the Supreme Court has yet to rule on sports betting or online gambling.
How these hurdles are being cleared:
The good news is that progress is being made.
In January, Senior Congress leader and member of parliament, Shashi Tharoor, introduced a private member's bill to establish a regulatory mechanism for online gambling.
This framework would be at the federal level and would provide clear guidance on what operators must do in order to offer online gambling products to players in the country.
The bill is well supported but the challenge will be in pushing it up from the lower house of parliament where it currently sits to the upper house.
In reality, nothing is going to move until at least May when parliament reconvenes after the general election.
Advice for operators and suppliers targeting India now:
The Indian market is estimated to be worth up to $1 billion per year by 2021, so it is no surprise that some operators and suppliers want in on the action now.
For those that do, the best approach is to ensure they are meeting the highest possible standards when it comes to responsible gambling, KYC, AML, etc.
They should also work with self-regulatory bodies such as the All India Gaming Federation so they can be certain they are compliant with any unique market quirks.
This will allow them to target Indian players knowing that they have done all they can to meet the same standards as operators in highly regulated markets such as Europe.
I would predict that we will see regulation in place within 2 years as this is the best way to protect the players, eliminate fraud and to prevent the black market growing.
So, in short, the Indian market is certainly spicing up but for now a break-through moment still seems to be a little way off.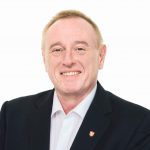 About the author:
Tony Ure is the head of e-gaming for Digital Isle of Man. His role is to facilitate inbound investment from the e-Gaming sector to one of the world's leading gaming jurisdictions, encouraging diversification, growth and innovation in this industry. Prior to working for the Isle of Man Government, Tony spent over 30 years working in senior roles for some of the most recognisable names in the industry.