As Genting Bhd subsidiary Genting Resorts World Las Vegas (RWLV) continues construction of the Las Vegas venue by the same name, Fitch Ratings has issued the subsidiary a senior unsecured rating of "A-." The firm sees a stable outlook for the company and its development and issued an "A-(EXP)" expected rating for the term-loan and proposed senior secured revolver facilities, as well as for the proposed senior unsecured notes that will be issued by RWLV and its subsidiary, RWLV Capital Inc.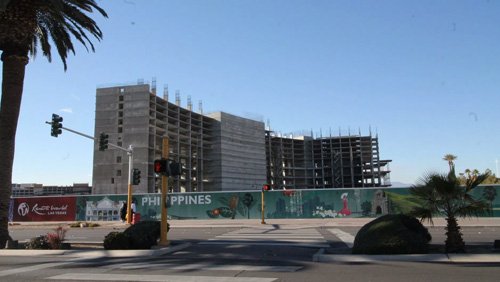 Malaysia-based Genting operates casinos in Malaysia, Egypt, the UK, Singapore, the Bahamas and the U.S. It also is involved in palm oil plantations, power, fossil fuels and property investments. Fitch also gave Genting a rating of A-.
According to Fitch's note, RWLV will pay for part of the construction and operating costs of the venue using revenue generated from the proposed term-loan and secured revolver facilities, as well as from unsecured notes. It sees a stable future for the casino resort, indicating, "We have equalised RWLV's [LLC's] ratings with those of Genting [Bhd], based on strong operational and strategic ties between the entities."
Fitch added, "We assess RWLV's standalone credit profile to be in the 'B' category, based on geographic concentration, limited market share and brand recognition in the first few years after start-up, ramp-up risk from competitive pressure in a mature market like Las Vegas and weak financial ratios in the initial years until earnings before interest, tax, depreciation and amortisation [EBITDA] stabilises."
The ratings firm further stated, "Ramp-up risk is linked to the resort being a green-field project and the difficulty in ascertaining stabilised EBITDA beyond the construction period." This was in reference to RWLV's eventual EBITDA.
Genting and Wynn Resorts got into a little tiff earlier this year after Wynn accused it of copying the architectural design of its Las Vegas venue. RWLV is in front of Wynn Resorts and Wynn sued over the design similarities, threatening to bring construction at the casino resort to a halt. However, the two sides reached an agreement at the end of January, with Genting agreeing to make certain changes so the property would be more distinct than the Wynn property.