Jaime Staples is the latest and biggest star to join partypoker's new Team Online, in a role that will see him and Jeff Gross help create the most potent lineup of poker streamers anywhere in the world.
Jaime Staples is the latest member of partypoker's new Team Online. The former PokerStars Team Pro debuts on partypoker's Twitch Channel on May 4, three weeks before his 28th birthday.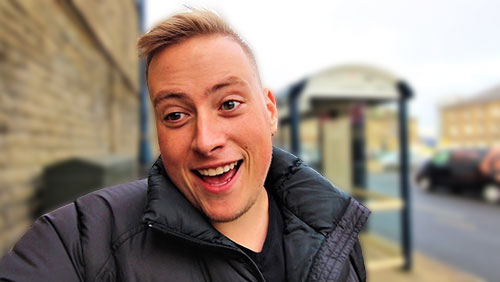 Staples is one of the most popular poker streamers in the world, amassing a small army of followers across social media channels since emerging from his parent's basement as a bona fide PokerStars piece of meat back in April 2015.
The Canadian star has more than 120,000 followers on Twitch, 87,000+ on YouTube, and close to 80,000 across his social media channels, and he joins the new team three-months after deciding not to renew his contract with PokerStars.
Staples will share a water cooler with his younger brother Matt, who became the first member of the newly forged Team Online in mid-February. The announcement of Matt's signature came a few days after partypoker agreed upon a deal to sponsor Bill Perkins Thirst Lounge stream, and in the weeks since, Team Online has added Hristivoje "ALLinPav" Pavlovic, Travis "dramaticdegen" Darroch, Patrick "XxXMLGPROXxX" Tardif , Alan "hotted89" Widmann, Ryan "RSchoonbaert" Schoonbaert, Courtney "courtiebee" Gee , Steven "DWstevie" Kok, Monika "HeyMonia" Zukowicz and former PokerStars ambassador, Jeff Gross joined the team.
And there will be more.
Speaking to Rob Yong, during the Triton Poker Series in Jeju, Korea, the partypoker advisor, and Dusk till Dawn (DTD) owner, admitted that Team Online's ranks would swell to a minimum of 30-people.
With more than $950,000 in online tournament earnings, and $135,680 in live tournaments, Staples has proven that he's much more than a top broadcaster, and it seems like he will take on a leadership role at partypoker.
Speaking on Twitter, Staples wrote about his 'excitement' at joining partypoker, and his hook-up with Jeff Gross to help 'grow the new roster of partypoker Team Online into the best poker ambassadors we can be.' Both Staples and Gross were instrumental in selecting Bill Perkins' Thirst Lounge Ten.
partypoker has also announced plans to showcase high stakes online cash game content on the partypoker Twitch channel, as well as more input from some of their senior ambassadors like Fedor Holz.