Success Dragon could soon be known by a different name. The company's board of directors has approved a motion that hopes to see the gaming services provider carry a name that is more in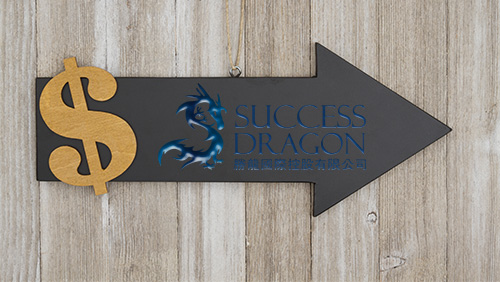 line with its continued expansion into other areas, including blockchain and FinTech. The name change cannot be complete until its approved by shareholders, as well as the Registrar of Companies in Bermuda.
If approved, Success Dragon will become ezBlock Capital International Holdings Limited. It is also seeking a change for its Chinese name, which is currently Shenglong International. The new name would be Yibang Capital International.
The push for the new names is designed to promote, as well as strengthen, the company's image and to allow the firm to more successfully "identify and obtain business opportunities for its future development." Success Dragon is looking to diversify and enter new business territories.
Currently, the company focuses primarily on supplying outsourced business process management for electronic gaming machines throughout Macau. It has agreements with Casino Casa Real on the Peninsula, Taipa's Casino Grandview and Pharaoh's Palace Casino, which is located on Fisherman's Wharf. Success Dragon also provides similar functions to casinos located in Vietnam.
However, in its most recent financial report from this past summer, the company asserted that it was planning on integrating blockchain technology into its gaming machines. This is designed to help the company recuperate some of its lost revenue, which has dropped 25.7% year-on-year through the end of the second quarter of 2018. The company reported that it had only earned $14.3 million for the quarter.
This move into the blockchain space is seen as a logical fit for the company and will help it to diversify its operations. Dragon Success will additionally be able to create new strategic partnerships with FinTech companies, as well as to invest in the FinTech space. Stepping into the blockchain industry will also give the company the opportunity to rebuild its information technology (IT) services business.
Since this past June, Success Dragon has discussed incorporating blockchain technology into its operations. At the same time, it announced that it had dropped its IT operations in Vietnam due to "a change of regulatory environment." It now seems that the company is preparing to move forward with a return to the industry.
Comments