Malta, Oct. 29, 2018 /DAO.Casino/ — DAO.Casino co-organizes the iGaming blockchain hackathon on at the Malta Blockchain Summit that will take place on October 31st – November 3rd.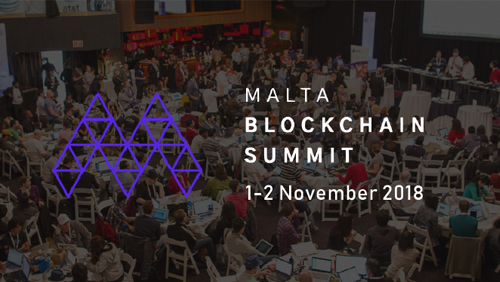 Even though it's occurring for the first time, the Malta Blockchain Summit looks set to become the world's biggest blockchain event. The event will be attended by many of the industry's leading experts, decentralization pioneers, and regulatory organization representatives. Some of the notable guests for the summit include Ian Balina and John McAfee, as well as numerous top representatives of tech and gambling regulators in Malta. The event will consist of three parts: the hackathon, the blockchain summit itself and the Malta Blockchain Awards ceremony.
DAO.Casino will not only take part in the main event but co-organize the hackathon and hold a workshop. During the workshop, hackathon participants will learn to use DAO.Casino SDK. They also will be taught the basics of decentralized game development with the use of DAO.Casino protocol. The hackathon is a great ability, to show the protocol's potential impact on the iGaming industry. Another goal is to showcase game developers how they can benefit from decentralized games' development.
At the end of the hackathon, the fate of the 50 000 EUR prize pool will be decided, as well as that of several smaller prizes in the following nominations devised by DAO.Casino:
– Best DAO.Casino Game
– Best DAO.Casino Integration
– Best Solution for DAO.Casino Protocol
– Best Smart Contract and Best visualization.
Among tasks suggested to the participants of the hackathon will be:
– Integration of the protocol elements into an existing game
– Creation of a browser extension using the protocol
– Development of an IPFS deployer
DAO.Casino protocol is based on the secure Ethereum blockchain and powered by its smart contracts. All of the transactions and interactions on the platform between players, casino operators, affiliates and game developers are facilitated by smart contracts, a special kind of algorithm that eliminates the risk of fraud. It's implemented in cases where the emphasis on trust is particularly high, such as legal and business contracts.
CONTACT INFORMATION
Maxim Tesla
Marketing & Communications
[email protected]
Comments