The largest Winamax Poker Open (WPO) ever wrapped up Sunday in Dublin after Karol Wojciechowski of Ireland was awarded the tournament's champion. A total of 1,191 entries were recorded for the game and Wojciechowski was awarded €89,716 (US$104,967) for his victory. His largest cash prize prior to the WPO was a €19,940 (US$23,427) pot he collected this past August, also in a tournament in Dublin.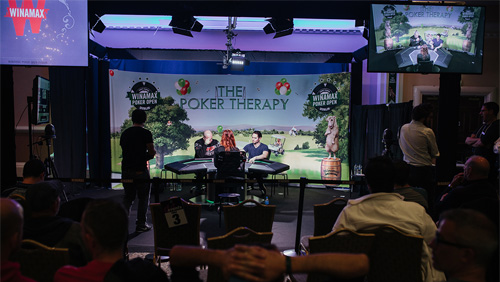 Following his victory, Wojciechowski stated, "I will try to play more big festivals now because I'm on a really good run. The poker world is open! It's a great place; it's not just the capital. There are a lot of places to play poker if you like to do this all over Ireland. So if you like, it's [a] great opportunity living in Ireland and enjoying it…6-max is totally different. I like both but they're totally different tournaments. You need to play more aggressive in this one. I don't mind action but I like both. The French players are very friendly and good players, but they're not crazy."
Day 3 saw 17 players remaining and several quick exits soon reduced the field to only two tables. France's Matthieu Lamagnere, who began the day as chip leader, maintained his lead for the better part of the action, due in part to a lucky river win that gave him a set of 7s over Irish player Marc Macdonnel, who was poised to earn a massive pot when he picked up top pair on the turn with an A-K hand. The 7 on the river was a shocker and sent him packing.
Lamagnere kept hammering away at the competition, eliminating Dominique Potenza. Coming up from behind, however, was Wojciechowski, who gave Macdonnel a little revenge by scoring an Ace on the river to steal a big chunk of Lamagnere's stack. When the final table was finally set, Wojciechowski was sitting in the lead.
Wojciechowski took out Antoine Fontaine and then, later in the action, sent Quang Liu Zhi to the rail. There were only four players remaining—three of whom were Irishmen—and they decided to chop the pot.
Through the agreement, Wojciechowski would take home the top prize, followed by Andrew Dooley, who would receive $67,141. Lamagnere was to pick up $69,386 and Samuel Baneham, $58,610. An additional €20,000 (US$23,498) would go to the eventual winner.
As play resumed, Baneham would be the first of the final four to be handed his walking papers, followed by Lamagnere, leaving Wojciechowski to face off against Dooley in the final battle. The two fought back and forth before Wojciechowski slow-played a flopped full house and Dooley check-called all the way through, securing the victory for Wojciechowski (who really needs to get a nickname).