Financial research firms Nomura and Sanford C. Bernstein projected lower gross gaming revenue (GGR) in Macau for the month, in the wake of Typhoon Mangkhut which struck during the weekend and led to the closing of casinos for more than a day.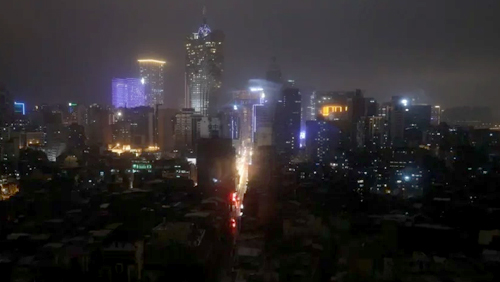 According to GGRAsia, Instinet, a Nomura company, reported it had adjusted its forecast of Macau GGR for September, to MOP23.44 billion ($2.9 billion), lower than its original forecast of MOP24.5 billion ($3 billion). The adjusted forecast is still 10% higher than September last year.
In spite of the changes, Instinet did not update its forecast for the third quarter. "Typhoons tend to interrupt travel for short periods but, consistent with past instances, they do not change underlying demand trends," it said.
Sanford Bernstein, on the other hand, forecast GGR in the range of MOP21.3 billion ($2.6 billion) to MOP22 billion ($2.7 billion) for this month, about 8% lower than its earlier projection. The updated figures are 0%-3% higher than the same period last year.
Sanford Bernstein added in its statement, "Based on our checks, the damage from the typhoon to casino properties is immaterial and the city is progressing with clean-up efforts."
As Typhoon Mangkhut hit the special administrative region, the government had ordered the closure of casinos last Saturday, with operations resuming only Monday. The precaution was to prevent losses to life and property similar to when Typhoon Hato, also declared a signal T10 storm, hit last year, causing the deaths of 10 and the flooding of numerous casino floors.
Another lowered revenue projection was given earlier by Union Gaming's Grant Govertsen, who foresaw a 5%-7% decrease in year-on-year growth of GGR from earlier projections, to 7.7%-9.3%. This involved a loss of about $136 million-$186 million. For the third quarter, growth forecast was lowered from 14% to 12%. Govertsen had said that "virtually all flagship gaming properties weathered the storm in significantly better shape than last year."
Comments