The Union of European Football Associations (UEFA) can't sit still, announcing plans to create a third European club competition in the wake of the successful debut of the UEFA Nations Cup. 
Sweet 16.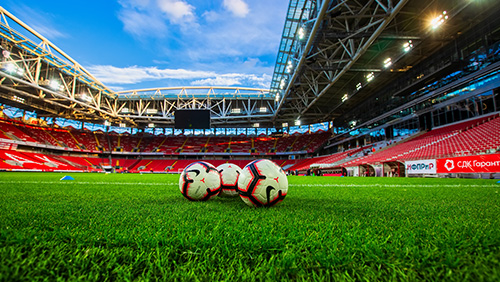 Mark Hughes rounds the Barcelona keeper, but he's gone too wide. Sparky doesn't think so. His GPS-like goal net memory switches on, as he turns and smashes the ball into the back of the net in a split-second that sends 15,000 Man United fans into delirium, and a 16-year-old, Lee Davy, running around his bedroom kicking rolled up socks into the air.
It was the 1991 UEFA Cup Winners Cup, the first piece of European silverware for United in my lifetime, and the beginning of a golden era of football in the North West of England.
Eight years later, and there would be no more Cup Winners Cup.
UEFA put a gun to its temple and pulled the trigger.
Three UEFA club tournaments became two.
All that changes in 2021.
UEFA Plan a Third Club Competition 
Speaking at the Annual General Assembly of the European Club Association (ECA) in Croatia, ECA Chairman, and UEFA Executive Committee member, Andrea Agnelli, said the organisation had been given the 'green light' to create a third European club competition.
Details of the proposed third UEFA competition are as sparse as Doncaster Dingos, but we know the plans involve three contests each containing 32 teams, meaning the Europa League reduces by 16 clubs. The Champions League numbers remain unchanged.
'The current model needs modernising,' said the former Juventus Chairman.
More information will hit the desks of media types who get paid more than me if the plans receive approval during the European Qualifiers Group Stage draw in Dublin on the 2 December.
The European Leagues, an establishment created to protect the competitive balance of the 32 prime European leagues, have told the press they intend to fight the plans, after complaining of being left out in the cold.
UEFA Nations Cup Odds 
The news comes a week after UEFA's newest international team competition left fans drooling.
The Spanish are the early favourites to win the inaugural UEFA Nations League after coming from behind to beat England by two goals to one at Wembley Stadium, before thrashing Iceland 6-0.
The World Champion, France, is the second favourite. Les Bleus drew on opening night with Germany 0-0, but goals from Kylian Mbappé and Olivier Giroud gave them a 2-1 win over the Netherlands at the Stade de France.
Belgium also crushed Iceland 3-0 in Reykjavik with a goal from Eden Hazard and a brace from Romelu Lukaku.
Here are the latest odds: 
UEFA Nations League Odds 
Spain – 3/1
France – 4/1
Belgium – 9/2
Germany – 7/1
Comments