Studio City, a Macau resort operated by Melco Resorts, has become only the second casino resort authorized to provide smoking lounges in the city. The other casino property is Ponte 16, which received its approval in April.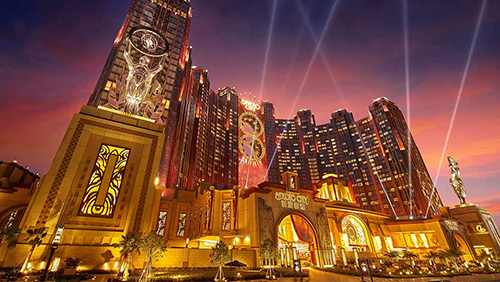 The city's Health Bureau revealed last Tuesday that it was approving the Melco request. All casinos that want to continue to offer on-site smoking must apply with the bureau. The smoking lounges have stricter requirements than before, and must be equipped with air extraction devices that are more effective than what is currently permitted under current regulations. After January 1, 2019, only those casinos who have received authorization will be allowed to offer smoking lounges.
According to several investment analysts, casino markets where on-site smoking has been 100% prohibited have seen a reduction in gross gaming revenue (GGR). However, the analysts emphasized that the reduction was only a temporary one, and that the GGR quickly began to climb after a brief lull.
Out of the 47 casinos and slot parlors in Macau, 13 have already applied for authorization to operate the updated smoking lounges, according to a report by the Health Bureau this week. Earlier in August, only 11 had applied. The 13 venues were not identified by name, but the bureau indicated that they had filed a total of 107 requests—39 more than what had been submitted until the end of July.
Venues have until September 28 to submit their requests if they're to be approved before the city's new smoking regime goes into effect next January. The Health Bureau said that the September 28 deadline was necessary to allow time for inspections of the smoking lounges.
Smoking on casino mass floors was banned by the Macau government in October 2014; however, an exception for smoking lounges that didn't offer gaming activity was made. Any smoking lounges still operating after January 2019, if they don't comply with the new regulations, can result in the operator receiving a fine of up to $24,747. For the first six months of 2018, 436 smoking-related site inspections were conducted by the health Bureau, compared to 312 during the same period last year.
Comments