BtoBet has appointed Jean-Baptiste Cerna as its Head of Gaming, in a move that further strengthens the company's position as one of the major technological providers for sportsbook and gaming operators in the iGaming industry. Jean-Baptiste's appointment further bolsters the company's structure, enabling BtoBet to embrace all the crucial opportunities that constitute what is vastly considered to be a fast paced and ever-changing industry.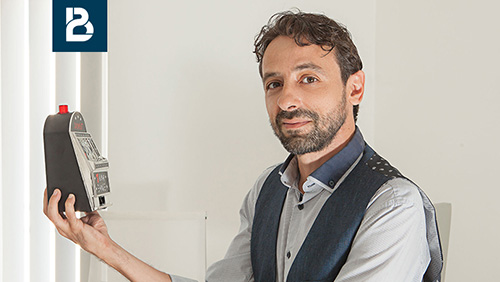 Jean-Baptiste has a deep knowledge of the gaming scenario, having occupied other leading roles in the industry, prior to his move to BtoBet. Commenting on his responsibilities, he stated that they are threefold in principle.
"My first responsibility is to bring a direct business point of view in different aspects of our Gaming Platform. Having a clear vision of the needs from both the operator's side and ultimately the playerthemselves, I have to translate those requirements in evolutions and functionalities to make our platform a 'must to play on'."
Jean-Baptiste further added that it is also his mission to make use of his experience to help and improve the company's clients' operations. This whilst working to set up a certification program for BtoBet's partners, that will establish guidelines to ensure that all players that ultimately use its gaming platforms benefit from the best possible player experience.
BtoBet's Chairman Alessandro Fried stated that having Jean-Baptiste join BtoBet's ranks will further strengthen the company's strategic growth, with his experience and knowledge of the gaming industry surely proving to be an asset for the improvement and evolution of the company's product portfolio.
About BtoBet. BtoBet is a multinational company and is part of a group with 20 years of experience in software development in IT, finance, telecommunication, e-commerce and banking, strongly committed to technology and widely investing in technology research and development. The experience gained in these advanced environments, allows BtoBet to be visionary in the iGaming and Sports betting industry with a deep understanding of the requirements of the market, catching changing trends and anticipating bookmakers' and operators' needs. BtoBet is a true partner in technology, offering a standalone platform and services for the iGaming and Sports Betting industry. It counts on a very talented, continuously trained development team and day to day management support to clients. BtoBet allows licensees to be unique in the market, by giving them the opportunity to completely personalise their offers for Sports betting and iGaming business, online mobile and retail. BtoBet has technical branches with large ever-growing teams of developers in Skopje, Ohrid, Bitola, Belgrade, Nish, Tirana, and Rome. Malta hosts the commercial and marketing centre. Visit our site on: www.btobet.com.