PhilWeb Corp., the game technology company, has repeatedly said that it wants to regain ground in the Philippines after taking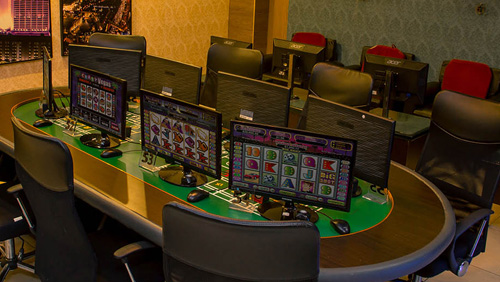 a state-ordered vacation of more than a year. It would now appear that it knows how to put its money where its mouth is, and has acquired additional eGaming sites from the Philippine Gaming and Amusement Corp (PAGCOR) in a deal for cash and stock.
The company's BigGame unit has purchased two sites from Golden Frontier Gaming. The sites, in Consolacion and Lapu-Lapu City in Cebu, changed hands for $46,882 in cash and 394,322 PhilWeb shares. The shares were offered for a total of $37,841.
PhilWeb began ramping up its portfolio after it reacquired an operating license last year. In August, the company announced that PAGCOR had given it a provisional Certificate of Accreditation to operate as an Electronic Gaming System (EGS) provider. In October, PhilWeb was given a permanent license with the caveat that it could only operate 16 gaming outlets out of the company's 34 locations. This past February, the firm saw its operations capabilities extended when PAGCOR authorized it to operate at an additional 21 sites across the country.
At the end of March, PhilWeb was operating 38 locations. Since then, it has added an additional 14 to bring its current total to 52.
PhilWeb was forced to close by PAGCOR in 2016. At the time, company founder and then-chairman Roberto Ongpin was seen as an "oligarch" by Philippine President Rodrigo Duterte, and was targeted as an example of the country's gambling reformation. Despite attempts to stave off the denial of a license renewal, PAGCOR pulled the trigger and the company was shut down.
Gregorio Araneta III purchased 53.75% of the company from Ongpin, which helped to facilitate the license renewal. Araneta is a well-known member of the business community and serves on a number of boards. He is the president, chairman and CEO of Araneta Properties Inc., and the president of Araza Resources Corp. and Carmel Farms, Inc., among others. He is also the board chairman for several companies, including Autobus Transport Systems, Inc., Gamma Holdings Corp. and Carmel Development Corp. He and his family descend from Gregorio Araneta, who was the Secretary of Justice of the Philippine Republic at the turn of the 20th century.