MGM announced that it was increasing the amount to be offered through senior notes. It had initially announced the offering at $500 million, but apparently decided that this wasn't enough and has now raised the amount to $1 billion. While the company did not provide a reason for the increase, it has previously s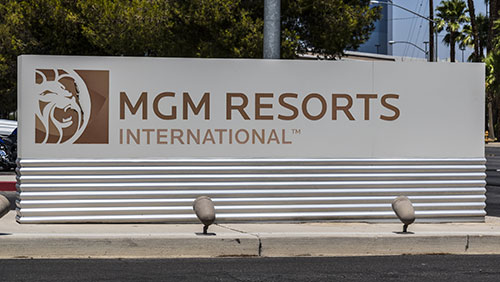 aid that the funds gathered from the offering would be used for "general purposes."
Subject to regulatory closing conditions, the transaction is expected to close on June 18. The offering for the notes will terminate in 2025.
Some of the options for the funds include debt refinancing, acquisition funding, stock buybacks or dividend payments. MGM could also use net proceeds to invest in securities, short-term interest-bearing accounts or other investments.
According to a press release, "The notes being offered will be general unsecured senior obligations of the Company, guaranteed by substantially all of the Company's wholly owned domestic subsidiaries that guarantee the Company's other senior indebtedness, and equal in right of payment with all existing or future senior unsecured indebtedness of the Company and each guarantor."
Co-managers of the offering include Deutsche Bank Securities Inc., Scotia Capital (USA) Inc., Morgan Stanley & Co., Citizens Capital Markets, Inc., SunTrust Robinson Humphrey Inc. and Credit Agricole Securities (USA) Inc. The book-running managers are BofA Merrill Lynch, BNP Paribas Securities Corp., Citigroup Global Markets Inc., J.P. Morgan Securities, Fifth Third Securities, Inc. and SMBC NIKKO Securities America, Inc.
MGM has been looking to expand globally this year, and is digging deep into its pockets to make it happen. It recently launched its MGM Cotai and announced that it could build a 900-room hotel tower at the casino in the near future. It is also one of the top contenders for a gaming license in Japan, and has said that it is prepared to spend as much as $10 billion to turn the dream into a reality.
According to its financial report for 2017, MGM Resorts reported operating income of $1.8 billion for its domestic resorts. It showed net revenue of $10.8 billion for the year with domestic net revenue of $8.3 billion. This was an increase of 18% over the previous year for the company's domestic operations. Its MGM China arm, which operates the MGM Macau and MGM Cotai, saw its operating income drop from $255 million in 2016 to $194 million last year.
In the first quarter of this year, the company saw its operating income from domestic resorts drop 5% to $451 million, and its operating income from MGM China fell from $75 million to $55 million in first-quarter reporting between 2017 and 2018.
Comments