Apparently, the WSOP isn't all fun and games. It should be the perfect opportunity to take in a little poker, mix it up in friendly competition and, for those lucky few, score some impressive wins. However, reports have begun surfacing of sexual harassment by some of the vendors who have set up at the Rio.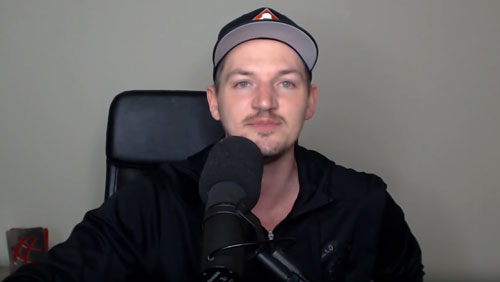 According to a YouTube video uploaded by poker's Joey Ingram, salespeople at cell phone and charging booths have been engaging in less-than-professional conduct. He says in the video, "The cell phone charger and headphone salespeople at the Rio World Series of Poker 2018 must be stopped. The verbal and sexual harassment that has been going on for these first few days of the World Series of Poker 2018 cannot go on any longer. Anyone that's been at the World Series of Poker this year or in recent years has had to deal with these annoying-ass cell phone charger, cell phone salespeople in the hallway constantly yelling about their cell phone chargers."
Ingram further claimed that several females have said that they were sexually harassed by the salesmen, and Ingram said he witnessed it personally. He indicated that he overheard some women being told that they sexy, as well as comments about their bodies. Apparently, the issue has been so significant that some females have had to find alternate routes to the tables in order to avoid the booths.
After posting the video, poker player Kristy Arnett confirmed the details. She said in a comment to the video, "I actually just left the Rio feeling super uncomfortable from these dudes. It feels bad, honestly, but sadly, I didn't think much of it. Just kept walking. Thank you for saying something."
Ingram pointed to two booths in particular, where the salespeople harassed passers-by who didn't stop to listen to their pitches. He said, "This is the World Series of Poker, and we should not allow this constant harassment every single time you walk down the hallway about buying a damn phone charger from these people."
The WSOP said that there wasn't much that could be done to remove the salespeople, as it doesn't have the authority over outside companies. However, Caesars VP Seth Palansky was quoted by Poker News saying, "We have a zero-tolerance policy regarding sexual harassment. We would use our rights in our contract to terminate the relationship."
Palansky stated that there have been no formal complaints received by tournament personnel, pointing out, "We have spoken to the company and made them aware of the allegations and have put them on notice. We are adding additional surveillance coverage as well in this area to have additional eyes."
Comments