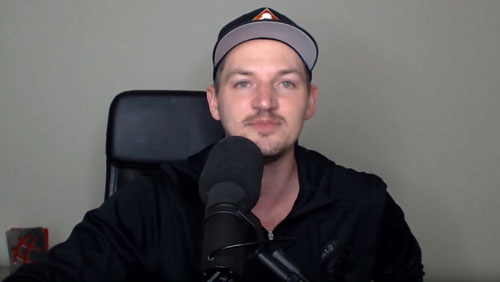 After previous accusations of cheating in a series of live-streamed cash games called 'Stones Live', which take place at the Stones Gambling Hall in Citrus Heights, California, a Joey Ingram 'investigation' video has put the player Mike Postle to the test.
Ingram doesn't go so far as to directly accuse Postle of cheating – he's too smart for any libellous behaviour like that – but the comments from viewers of his stream and other poker players and fans on the 2+2 forum, reddit thread and social media have put the player and venue under the brightest of spotlights. So much so, in fact that the Stones Gambling Hall felt compelled to make a statement a couple of days ago.
Earlier this year an accusation was made that a player was cheating in our game

We conducted a full investigation & found no evidence that any cheating had occurred

Stones Live stream remains a secure poker streaming platform

The recent allegations are completely fabricated

— StonesLivePoker (@StonesLivePoker) September 29, 2019
In response to the many accusations of cheating, whether by winning hands with less-than-premium hands or losing the minimum with a strong hand on the river, Mike Postle took to Twitter to explain his feelings on the subject.
local individuals who convinced someone it was true, and to ultimately attack me publicly in the process with nothing but speculation on a tiny fraction of hands that are questionable at best.I've played a unique high variance style my entire poker career and there's hundreds 2/2

— Mike (@Mike_Postle) September 30, 2019
Plenty of the hands from the Stones Live sessions in question came to light on the popular poker forum 2+2, with many active forum members chiming in once the prominent videos and numbers behind Postle's sessions were made public.
Of course, there are poker players talking and then there are players talking after a Joey Ingram video. Ingram's 'investigations' have put Postle into serious question as an honest player, which could, of course, be right or wrong. If the accusations are proven to be incorrect, does this social media 'outing' actually constitute a serious breach of player power on Ingram's part?
Impromptu livestream – I will go over every single hand that @Mike_Postle played during a session on @StonesLivePoker to take a look at his entire play vs various hand histories that have been posted. I'll speed it up to move from hand to hand.https://t.co/gvhOjXmazx

— LEGION | Joey Ingram 🐉 (@Joeingram1) October 1, 2019
As if Postle didn't have enough people looking in his direction, Doug Polk has promised to wade right into the debate. His fanbase alone is sure to keep this issue rolling until a full, independent investigation is launched into the matter.
Im putting together a video on this Mike Postle situation, but I need a little help.

Does anyone have any information on what Mike did before Stones, his role in the development of the show, interesting hands, and how many sessions this guy won in a row?

— Doug Polk (@DougPolkVids) October 1, 2019
Want to watch the hand most people are talking about? Here's where 'Apostle' a.k.a. Mike Postle is all-in pre-flop with 5-4 off-suit against two players' ace-king hands…including Chris Moneymaker.
With Postle under the spotlight and both Joey Ingram and Doug Polk's video investigations sure to put the player under more pressure than ever, we'll be following the story closely to see on which side the evidence eventually falls. Is Postle cheating? Is he an innocent victim of death of reputation by social media?
You can make your own minds up… for now.