Las Vegas casino operators are facing a moment of truth as their unionized workers vote on whether to go on strike.
The Las Vegas Review-Journal reported that casino operators are bracing for a "work stoppage" scenario after talks concerning the employees' wages and benefits, which started last February, broke down.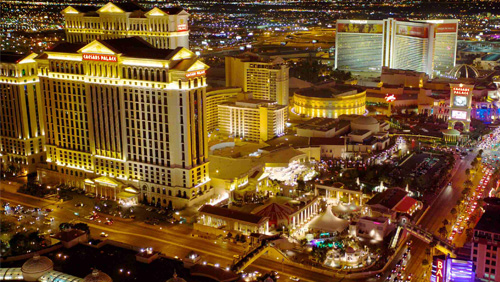 With their contracts expiring on June 1, members of the Culinary Workers Union Local 226 and Bartenders Union Local 165 are trying to cut a favorable deal with their employers. They are reportedly demanding higher wages, protection from layoffs caused by new technology, greater workplace safety measures, and protection for immigrants with temporary status.
Union spokesperson Bethany Khan said workers will cast their votes Tuesday from 10 a.m. to 12 p.m. and from 6 p.m. to 8 p.m. at the Thomas and Mack Center. Results will be known late Tuesday, according to Khan.
This will be the first time since 1984 that Las Vegas could see a city-wide strike if a majority of the 50,000-strong union members vote in favor of the strike action.
At least 32 Las Vegas resorts took a financial beating when workers decided to stop working for 67 days in 1984. Las Vegas casinos lost an estimated of $150 million in revenue that year.
Union members have occasionally voted in favor of protest action but a work stoppage was avoided after a settlement was reached at the eleventh hour. The last city-wide vote in Las Vegas was in 2002.
Las Vegas-based casino operators MGM Resorts International and Caesars Entertainment Corp., which operate 18 of the 34 resorts renegotiating contracts with 50,000 union members, have expressed optimism that a deal will be signed between them and the workers in the coming days.