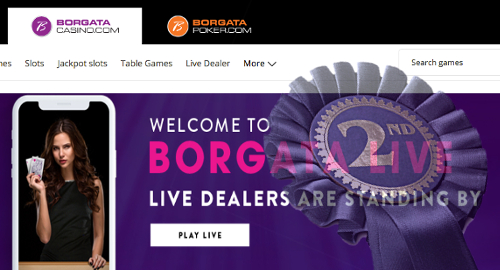 New Jersey's regulated online gambling market had its second highest revenue month in April, despite online poker's perpetual inability to grow.
Figures released Monday by the New Jersey Division of Gaming Enforcement (DGE) show the state's licensed online gambling operators generated combined revenue of $23m in April, a 10.6% improvement over the same month last year but below the record $25.6m set in March 2018.
In what has become a familiar refrain, the online casino vertical did all the heavy lifting, with revenue rising 12.7% year-on-year to $21.25m, while the online poker vertical continued its one-way ticket to Palookaville by falling 10.5% to $1.76m.
The Golden Nugget's family of online casino sites – GoldenNuggetCasino.com, BetfairCasino.com and PlaySugarHouse.com – saw its revenue slip slightly from March's record $8.65m but the $8.13m earned in April was still sufficient to claim top honors for the month.
The Borgata family of sites ranked second with just under $4.6m, of which $514k came from online poker. The Borgata's online casino sites soft-launched their new live dealer casino games towards the end of the month, joining the Nugget, which became the first New Jersey operator to launch a live casino offering way back in August 2016.
Resorts Digital Gaming, whose operations include PokerStarsNJ.com and MoheganSunCasino.com, placed third with just over $3.6m, of which nearly $800k came via poker.
Caesars Interactive Entertainment New Jersey ranked fourth with $3.5m, to which poker contributed a mere $449k. The Tropicana's casino-only site brought up the revenue rear with $3.17m in April.
The April numbers will likely get lost in the day's far more eventful development, namely, New Jersey's sports betting victory at the US Supreme Court. It seems a no-brainer to imagine that the state's licensed online operators will be chomping at the bit to add sports wagering to their list of gambling products but they'll have to wait for the DGE and state legislators to give them the all-clear.
Comments