Profits of UK gambling operator Rank Group have taken a hit in the first three months of 2018 from the dwindling number of gamblers visiting its casino and bingo halls.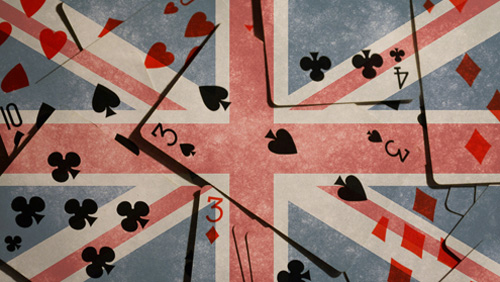 On Thursday, the UK-listed company released its Q1 report, which saw its like-for-like revenue drop by 2%. Rank's Grosvenor casinos and Mecca bingo venues were also down 9% and 2% respectively, largely due "weaker than expected visits" made worse by two periods of cold weather. For the Grosvenor chain of 54 casinos across Britain and two more in Belgium, the situation was compounded by the run of good luck among its high-rollers.
Rank's UK digital unit remains to be the belle of the ball, with revenues rising 17% in the first 13 weeks of the year. That ray of sunshine, however, hasn't stopped the board from lowering the group's full-year operating profit from £84.5 million to between £76 million ($107 million) and £78 million for the year ending June 30.
"The Board is cautious about the UK consumer outlook and as a result expects the Group's UK venues to continue to be impacted for the remainder of the 2017-18 financial year and into 2018-19," Rank Group said in a statement.
The uncertainty over Britain's Brexit plans, along with rising inflation and stagnant real wage growth, has resulted in Britons becoming more careful with their spending habits—a trend seen not just in the gambling sector but also among high street retailers and restaurants.
To offset the slowdown, the UK gambling operator turned its focus to increasing its digital unit, with websites like Meccabingo.com and Grosvenorcasinos.com, in a bid to attract the younger market. In February, Rank announced its plans to launch a new television marketing campaign in the second half of the fiscal year. Rank launched live-streamed roulette from the Grosvenor Victoria casino in H1 and plans to add a live baccarat stream in H2.
H2 will also bring the launch of two new digital brands (Bella Casino and Luda), redesigned Mecca and Grosvenor websites and an improved sports betting product courtesy of Kambi Sports Solutions.
Multi-channel activity is going to be the operator's major focus in 2018, as part of its three-year plan to boost the number of Grosvenor retail customers playing digitally from its current 3.5% to 15%. Rank launched a new Grosvenor employee affiliate scheme in H1 to help steer digital migration, which Rank says helped push digital first-time depositors up 40% in its fiscal Q2.
Comments