PokerStars set out to prove they're still the Daddy with a repeat Sunday Million $10 GTD special, after falling short by $1.2m the first time around.
I'm not afraid to get toe jam under my fingernails; it's a question of priorities. You can't do everything, choose wisely. That's why I'm picking a cleaning company to tidy up my shit for a couple of hours a week. I don't want any old cleaning company. I want one that uses products by Method.
I've never visited Method's website. I've never seen an ad. I've never seen one of their products. I want to use their products because trusted sources sing their praises. I value this word more than the brand.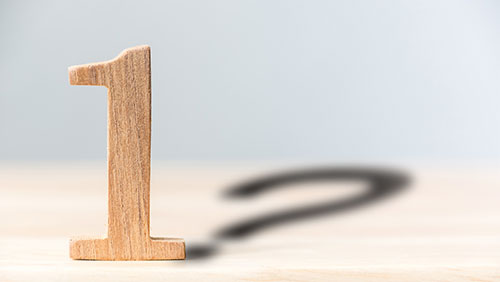 "Everything we do shouldn't just inspire people to be customers," says Eric Ryan, co-founder of Method,"but it should inspire them to be customers and then go out and talk about it." 
And it's this quote that has me thinking about PokerStars this morning.
Take 2! PokerStars Sunday Million 12th Anniversary – The Sequel 
At the beginning of February, as the robin red-breast partied hard, PokerStars were left red-faced after their $10m Guaranteed Sunday Million 12th Anniversary went tits up.
You have to remember that in the grand scale of things PokerStars hit guarantees with the accuracy of a parasite hitting the intestines of a child's gut after drinking water from a brown coloured pond full of flies and hippo shit.
It's partypoker that fails to hit guarantees.
And this is important.
PokerStars needed to attract more than 50,000 entrants to hit the anniversary guarantee. It failed, when only (it seems surreal to even write this) 43,975 entrants turned up creating a PokerStars record $1.2m overlay. But it wasn't the $1.2m that may have led to someone in the Isle of Man offices receiving a ruler across the arse. It was the impact the overlay had on the story behind the PokerStars brand.
The timing was a nightmare.
The once great PokerStars. The salmon of the poker world, turning into a tin of sardines after one PR disaster after another dent the brand of the once beloved of all poker companies. In swoop partypoker promising disgruntled PokerStars players that they will care for them in the way they once grew accustomed.
And just.
Like.
That.
The story turns.
Media folk like me start writing bad things about PokerStars and good stuff about partypoker. If people trust the word of trusted sources more than they trust a brand then what happens when the virus-like spread of doom lands on the tongue of the waggers?
It's not good news.
Is The Take 2 Thing a Good Thing? 
I'm in Coffee #1.
There is a rating system for the quality of the wi-fi. I always give it a 1-star because it kicks me off every 20-minutes or so, inconveniencing me. My complaints fall on deaf ears because I am not a primary customer.
PokerStars should have a star rating system.
The perception within the poker community is that Stars are now a 2-3 star rating, but I think that's a skewed view. You can divide the 'poker community' into two spheres. There's our lot, and there is the much more significant group of people who don't waste energy reading twaddle like this but use PokerStars as a form of entertainment.
Take Neymar Jr., as an example.
I know it sounds bizarre choosing the most expensive footballer in the world, but I imagine he plays on PokerStars because his good friend Andre Akkari once told him that they are the best, and he pays no attention to the tongue waggers. Neymar won't know that PokerStars missed a $10m Guarantee, and neither will he care.
His buddy said that PokerStars was ace.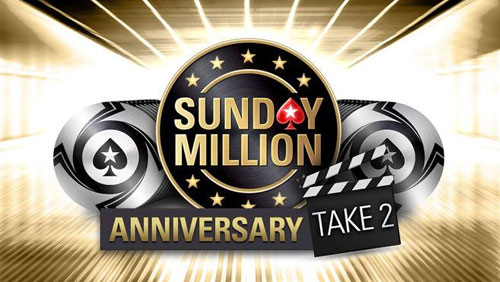 He tried it.
It is ace.
Until his 'playing' experience changes, he will remain a loyal follower of PokerStars.
So why are PokerStars doing this?
It can't be a reward for their customers. After all, they recently received a $1.2m overlay. Yes, they benefit because they get another chance to invest $215 or less and turn that into a $1m win, but there's something else at play here.
Is it a simple smash and grab?
We are in the gambling world after all. Are PokerStars trying to recoup that lost $1.2m as quickly as possible, like someone who loses a $5,000 buy-in tournament and then dumps $5k on black?
I doubt it.
I think there's a bit of ego at play here. PokerStars doesn't have to do this to improve brand sheen because the vast majority of their players are blissful. What they are doing is giving the loud and proud minority the opportunity to tell a different story.
"PokerStars failed to hit the $10m, and then they smashed it out of the park. They still have it."
One of the reasons PokerStars failed to hit the $10m Guarantee was because they held the event at the same time of the $11 buy-in 7th Anniversary $1m Guaranteed Sunday Storm. 142,099 entrants competed in that (Please don't tell me PokerStars has a customer retention problem), and the word on the street is the success of this event helped dip the Sunday Million in the shit.
There will be no repeat of that mistake when Take 2 hits your Internet on April 22 at 14:00 (ET). To increase PokerStars' chances of success, a random player will receive a $30,000 Platinum Pass for the 2019 PokerStars' Player's No-Limit Hold'em Championship. Stick around until the late registration period, and a random table will be plucked out of thin air and entered into a winner takes all freeroll.
A lot of people will want a piece of that.
"You earn reputation by trying to do hard things well." Said the Amazon chief, Jeff Bezos.
Reputations are built and lost in a moment, but I don't think the $1.2m overlay did PokerStars that much damage.
Nah, the reasons for Take 2 are simple.
PokerStars want to show the world that they are still the number 1.
Simple as that.
Comments