A withdrawal from the German market is in the cards for online gambling group 888 Holdings, after the company's 2017 profits took a hit from the recent regulatory changes in the country.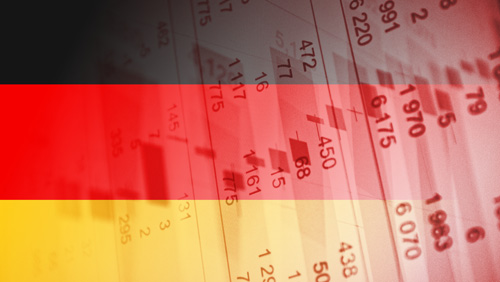 On Tuesday, the British gambling operator reported that its revenue increased 4% to US$541.8 million in 2017, from the US$520.8 million it posted in the prior year period. However, 888's pre-tax profit took a nosedive from 2016's US$59.2 million to US$18.8 million in 2017, no thanks to the exceptional charges resulting from a potential German VAT bill—amounting to $45.3 million—as well as the $5.5 million fine that the UK Gambling Commission slapped the operator for failing to help its customers.
In its annual earnings report, 888 highlighted the "regulatory uncertainty" that existed in some territories where it operated, specifically Germany. Online and land-based gambling operators were left reeling by a court ruling that prohibited online gambling in parts of Germany, including the state of Baden Württemberg where an 888 subsidiary was already banned from operating. Additionally, a number of payment processors were refusing to provide certain services, including hold deposits, for gaming companies operating in Germany, according to 888.
888 said it is "highly disappointed" with the ruling, and it may consider an appeal—or maybe, just leave the country altogether. The company said its board of directors is already "assessing the status and breadth of its offerings in the German market," indicating that it could soon follow in the footsteps of other gaming providers who have already withdrawn from the German gaming market.
Strong performance in sport, casino
Outside of Germany, 888 Holdings has noted an increased growth in its "two fastest growing regulated markets"—Spain and Italy. Revenue for each market grew by 34% in 2017, with Spain expanding to represent 12% of the group's revenue thanks to growth in its casino and sports units.
Overall, the group's sports revenue shot up 45% to reach US$75.7million 2017, from 2016's US$51.9 million, while casino revenue increased 4% from US$2812.1 million in 2016 to US$293.9 million in 2017. B2C revenue also rose 6% from US$460.2 million in 2016 to US$486.6 million in 2017. Adjusted earnings before interest, tax, depreciation and amortization was also up by 12% to US$100.7 million—but a rise of 19% on a constant currency basis.
Despite the setbacks from the German and UK markets, 888 CEO Itai Frieberger said the group managed to deliver "another year of progress achieving record revenues of US$541.8 million and a 12 per cent increase in adjusted EBITDA," thanks to its expansion in casino, sport and across regulated markets.
"The group has a number of significant growth opportunities ahead and the board is confident of another year of operational progress," Frieberger said."
Comments