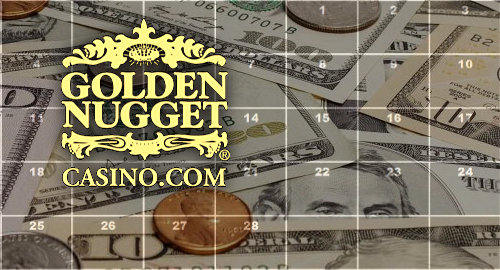 New Jersey's regulated online gambling market set a new monthly revenue record in February despite having less time in which to rack up the win.
Figures released Wednesday by the New Jersey Division of Gaming Enforcement show the state's online gambling licensees generated revenue of $21.992m in February. That's 17.5% higher than February 2017 and $30k higher than the state's previous record performance in January 2018, which, it must be noted, had three extra days on the calendar.
As ever, the online casino vertical did all the heavy lifting, rising 22.2% from the same month last year to just over $20.2m. This marks 12 straight months that the casino vertical has topped the $20m mark. The poker vertical turned in its usual half-baked effort, falling 18.3% year-on-year to $1.77m and down from $1.95m in January.
For the admittedly young year-to-date, the overall online revenue figure is up 17.1% to just under $44m, of which all but $3.7m came via casino.
The Golden Nugget also was in a record-setting mood in the year's shortest month, posting a whopping $7.88m in online casino revenue, up 52.4% year-on-year. Interestingly, the Nugget was also the only Atlantic City casino operator to post positive land-based gaming revenue in February.
It was a two-way dogfight for the runner-up online position, although combining both these operators' revenue still wouldn't have topped the Nugget's haul. The Borgata family of sites generated online revenue of $3.79m, all but $533k of which came via casino products, while Resorts Digital jumped into third place with $3.77m, of which $693k came via poker.
The Tropicana's casino-only site placed fourth with $3.35m, while Caesars Interactive Entertainment New Jersey played cellar-dweller with $3.2m, of which $547k came via poker.
For once, the online gains weren't enough to push the Atlantic City casinos' overall gaming revenue into year-on-year growth. Brick-and-mortar gaming revenue was down 8.9% to $170m, thanks to a 15.5% decline in table game revenue and a 6.1% slots decline. Even with the online bounty, total gaming win was down 6.5% to $192m. Three casinos reported double-digit land-based revenue declines, with Caesars suffering the biggest drop (23%).
Comments