Despite an influx of investment in tourism and gambling in the once idyllic Cambodian tourist spot, a ranking Cambodian military officer has promised to protect Sihanoukville from turning into the next Macau.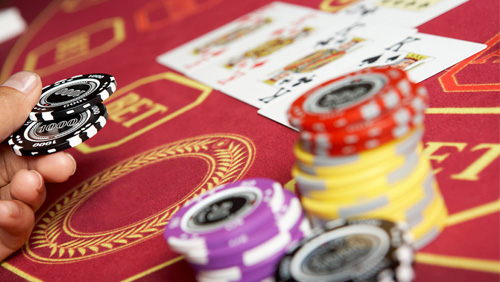 Royal Cambodian Armed Forces Chief of Joint Staff Hun Manet made the vow amid rising tensions between Cambodian business owners and the large number of new Chinese investors entering Sihanoukville.
Sihanoukville residents lamented that the increased Chinese investment has boosted land prices and created a closed economic loop that shut out Cambodian businesses and workers.
The Khmer Times reported that Manet urged local officials to focus on preserving Sihanoukville's image as a tourist destination rather than turning it into another playground for Chinese gamblers.
"I agree to explore potential investments over the long term, but I do not agree to allow Sihanoukville to be like Macau," Manet said, according to the news outlet. "Sihanoukville must become a city with its own unique identity."
Sihanoukville welcomed 1 million local tourists and 470,000 foreign visitors in 2017, including an estimated 120,000 Chinese visitors, twice the number recorded in 2016, many of them coming to gamble in the coastal province's casinos.
Sihanoukville currently has 16 operational casinos, and nine more are expected to open this year. Sihanoukville's hotel sector will be opening 1,000 new rooms and 10 new hotels this year because the current 10,000 hotel and guesthouse rooms can no longer accommodate the tide of tourists.
In February, the Cambodian government formed a task force to address the problems stemming from Chinese investment to Sihanoukville. So far, the investigative body says it has yet to receive a single report of illegal businesses or complaints against rowdy Chinese tourists. Cambodian Immigration Department Director General SokPhal said law and order remains normal in Sihanoukville due to the strict enforcement of immigration laws.
"Interior Minister Sar Kheng has already established a plan," Phal said, according to the news outlet. "We have to check and advise all foreigners to comply with Cambodian law."