Alex Gersh is stepping down from his position as chief financial officer of Paddy Power Betfair, the latest in a growing list of departures from the betting giant.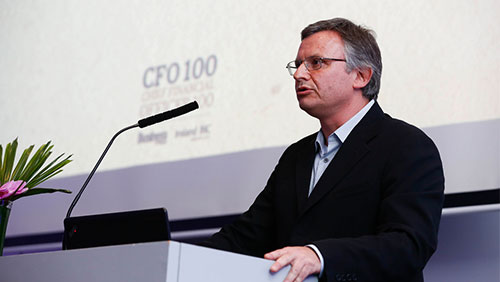 The London Stock Exchange-listed operator confirmed in a brief statement on Monday that Gersh notified the Paddy Power Betfair board of his plans to leave the group "once a successor has been appointed."
The betting operator has already tapped an executive search firm to help with the process of appointing Gersh's replacement.
Gersh, a former executive at digital payment services provider NDS Cisco, joined Betfair in 2012 shortly after Breon Corcoran became the bookmaker's chief executive. Gersh was instrumental in transforming Betfair's corporate strategy. The finance chief worked with Corcoran to redevelop and reposition the bookmaker's products, and was also a key stakeholder in the £5.5 billion merger with Paddy Power in 2015.
Now, Gersh is the latest executive to leave the group, right behind Corcoran, who resigned in January. Cormac Barry, chief executive of Paddy Power's Australian arm Sportsbet, also stepped down in January, followed by Paddy Power Chief Marketing Officer Johnny Devitt in February.
Finding a replacement for Gersh is seen as another early test for newly-installed Paddy Power CEO Peter Jackson, who had restructured the group's senior executive team. In February, Jackson appointed Dan Taylor as chief executive for Paddy Power Europe; promoted Aine Flanagan to group chief strategy officer; and named company veteran Johnny Hartnett as the new group chief development officer.
The news of Gersh's resignation comes just as Paddy Power Betfair is about to release its preliminary results for 2017 on Wednesday. Analysts are expecting good things from the betting giant, particularly in the online operations. UBS analyst Chris Stevens forecast a £1.7 billion full-year revenue and £457 million in underlying earnings for Paddy Power Betfair, while adjusted earnings are expected to be at around 380p per share, with the dividend anticipated at 190p.
Comments