The Suncity Group is in a better position to obtain Macau's seventh casino license if the government decides to issue one in the future, according to brokerage Union Gaming Securities Asia Ltd.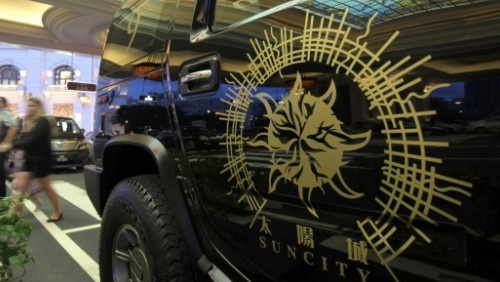 In its Monday's note, Union Gaming pointed out that Suncity's in-development multibillion-dollar Hoiana integrated resort in Vietnam will demonstrate the junket operator's capability to repatriate VIP dollars to Macau.
Owning 34 percent of Hoiana will also make Suncity a bona fide integrated resort operator, according to the international brokerage.
"That Suncity is transitioning from an agency to principal model makes sense to us, especially in light of strong VIP trends in Macau and regionally," Union Gaming analyst Grant Govertsen said. "Of course not all of this play would be diverted from Macau (e.g. some would be from SE Asian customers), but regardless, it could have a several hundred basis point impact on Macau VIP beginning later in 2019."
In 2015, Suncity entered into a co-operation with Chow Tai Fook Group's subsidiary Golden Yield Enterprise (GYE) and Vietnam-based Vinacapital to develop the $4 billion integrated resort project in the central province of Quang Nam.
With its 34 percent holding in the project, Suncity will shell out $26.2 million to develop the first phase, which is slated to start operating in 2019.
Hoiana's first phase will include a 445-room hotel, 220 residential apartments operated by Hong Kong's New World Hotels, a luxury Rosewood resort offering 75 villas and 25 residences, a golf course, and a casino.
Union Gaming, however, warned that Suncity's transition from casino junket operator to integrated resort operator "brings with it risks to Macau."
It projected that the management fee income to Suncity would amount to HKD369million (US$48 million) annually should Hoiana generate $15 billion in quarterly rolling chip volume.
"On the other hand, mass market management fee, and the company's share of income derived from its ownership stake would be additive still, as would its management contract for the Van Don IR, which is one of two IRs in Vietnam that will be part of the locals pilot," the analyst said.
No other operator comes close when it comes to Suncity's market share of Macau VIP junket business, according to Union Gaming. It estimated that Suncity accounts for 20 percent of the market's total gross gaming revenue.
Comments