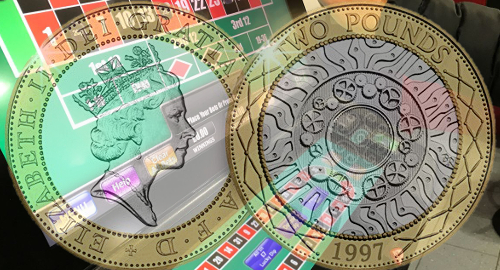 The UK government is planning to reduce maximum stakes on fixed-odds betting terminals (FOBTs) to just £2, according to local media reports.
On Sunday, the Sunday Times and the Financial Times both reported that the UK government's three-month consultation period, which ends on Tuesday, will result in a recommendation for a reduction in the maximum FOBT stake from its current £100 to just £2.
MP Matthew Hancock was recently named new secretary of the Department for Culture, Media and Sport (DCMS), which oversees gambling activity in the UK. The Times quoted an unidentified Hancock ally saying the "overwhelming" response to the FOBT consultation has convinced Hancock that the new maximum stake should be "at the bottom of the range."
The Hancock ally said the new secretary's attitude toward FOBTs was "very negative because it takes money from reasonable, mature betting, like on the horses." Hancock is a recognized supporter of the UK racing industry, as his constituency includes Newmarket Racecourse, and Hancock himself trained as a jockey.
A DCMS spokesperson played coy regarding Hancock's intentions, saying only that the consultation wasn't yet closed and the government wouldn't make its final decision on the FOBT stake reduction until it had considered all the evidence.
For the record, the Times has been one of the most stridently anti-gambling media voices in recent years, and they have been known to publish wildly inaccurate claims regarding gambling, which has occasionally got them into hot water with UK press watchdogs and the UK Gambling Commission.
UK CASINOS SEEK LOOSENING OF FOBT RESTRICTIONS
Meanwhile, UK land-based casinos are pressing the government to allow them to install more electronic gaming machines. UK casinos primarily cater to high-rollers, and thus their gaming options are weighted toward gaming tables, a situation that some casino operators want to change.
On Sunday, the Express quoted Simon Evans, CEO of London's Hippodrome Casino, saying it wasn't fair that high-street betting shops were allowed to have four FOBTs apiece with maximum spins of £100, while the Hippodrome is restricted to 20 slot machines with maximum stakes of only £5.
The Hippodrome, along with rivals Crown Aspinalls and Crockfords, are also asking the government to relax restrictions on offering high-value customers the ability to wager on credit. Evans said this change would be a win-win for casinos and government, which would claim a much bigger slice of casino gambling revenue as a result.
Comments