Blockchain experts and industry leaders from around the world are converging in Manila on January 25 for the inaugural Blockchain & Bitcoin Conference Philippines, an event dedicated to cryptocurrency, blockchain and initial coin offerings (ICOs).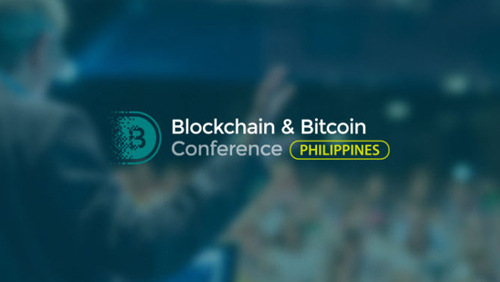 The Philippines is the first country in Asia to address the growing interest in the cryptocurrency sector. In February 2017, the Bangko Sentral ng Pilipinas (BSP) rolled out Circular No. 944, which "recognizes that virtual currency (VC) systems have the potential to revolutionize delivery of financial services, particularly for payments and remittance, in view of their ability to provide faster and more economical transfer of funds, both domestic and international, and may further support financial inclusion."
That pioneering regulation placed the country on the map alongside countries—like Japan, which allowed the use of virtual currencies as method of payment—that are not terrified of "harnessing innovation," according to the central bank.
eCommerce meets bCommerce
Organized by Smile-Expo, the Blockchain & Bitcoin Conference Philippines will feature a conference and an exhibition, simplifying the eventgoers' search for potential business partners. In the conference, expect speakers to discuss the legislative changes in the field of cryptocurrencies in the Philippines, as well as share their experiences of preparing for an ICO and even give some pieces of advice on which digital assets should be invested in 2018.
One of the event's keynote speakers is Jimmy Nguyen, chief executive officer of the nChain Group, a company involved in the blockchain research and development. Nguyen will discuss how the eCommerce sector will change with the advent of Bitcoin.
Because it is now becoming more and more expensive to spend, the only use left for the legacy Bitcoin chain—also called SegWit chain—and its cryptocurrency is to become an institutional value transfer system, albeit an inefficient one compared to Bitcoin Cash, which is considered the only Bitcoin variant that remains true to the original vision of Satoshi Nakamoto.
Simply put, the Bitcoin Cash chain provides bigger blocks for more transactions, faster speed and lower transaction fees. With Bitcoin Cash, merchants will pay far lower processing fees than on today's payment card systems, and with instant payment confirmations on the blockchain, chargebacks will create significantly less financial exposure. These are the keys to move eCommerce to bCommerce (Bitcoin commerce).
More information about the event can be found on the website of Blockchain & Bitcoin Conference Philippines.