Platform integration sees provider enter new territories
October 2017: Nektan PLC (AIM: NKTN), a leading international B2B gaming solutions and services provider, has significantly boosted its global presence after securing its first global platform deal for the Evolve Lite gaming system with Malta based gaming company Tyche Digital Malta Limited ("Tyche").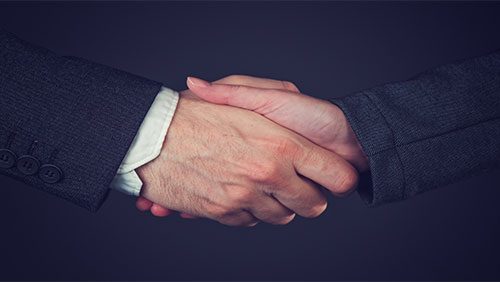 Under the terms of the agreement, Tyche will integrate Nektan's games aggregation platform into the multiple global markets in which it operates and will be responsible for localised licensing.
Content from several of Nektan's current games partners, including Realistic Games and PG Soft will be made available to Tyche's client base.
The deal represents a major step in the platform provider's efforts to increase its international reach, with the solution expected to go live and generate income before the end of the year.
Gary Shaw, Interim Chief Executive Officer of Nektan, said:
"We are very pleased that our platform has been chosen by Tyche, which further confirms Nektan's evolution into an international B2B business. Our platform has been built to be applied quickly with no dependence on geographic location, which was a primary driver in Tyche's decision to partner with us. We anticipate significant growth potential in these new markets with new revenue flows expected to commence before the end of this calendar year."
Vyacheslav Grzhybovsky Chief Technology Officer of Tyche said:
"Our decision to work with Nektan was determined by the Evolve platform which allows for quick integration into existing operators who require high quality content. Nektan has both the platform and the content, but the determining factor was its speed of delivery and integration, something which sets Nektan apart from the majority of current gaming platforms."
About Nektan:
Nektan is a leading international B2B mobile gaming solutions and services provider, operating in the regulated, interactive real money gaming (RMG) gaming space, delivering original and innovative solutions to commercial organisations that have established online audiences.
Nektan's full end-to-end technology platform, Evolve, simplifies and supports the route to mobile and desktop gaming revenues, managing the full customer experience and back-office operations, allowing commercial partners to focus on marketing the product to their consumers.
Nektan's US operating subsidiary, provides US land-based casinos with in-venue mobile gaming solutions which allow operators to add mobile technology and content to their existing offerings, with products accessible to players across both cabinets and mobile devices inside the casinos. Respin has a strong intellectual property portfolio including game patents for Rapid Games™ (on-property mobile entertainment), and other captivating concepts and brands.
Nektan is headquartered in Gibraltar, regulated by the Gibraltar Licensing Authority and the UK Gambling Commission, as well as in the Irish market and maintains sales and customer support operations in its two primary geographical targets, Europe and North America.  The proprietary Evolve technology is developed and maintained by a talented and experienced team of employees from Nektan's Indian office.
Nektan plc was admitted to the AIM market of the London Stock Exchange in November 2014.
Further information on Nektan can be found on the Group's website at www.nektan.com
About Tyche:
Tyche is an international gaming platform operator, further information can be found on the company's website at www.tychemalta.com.
Comments