Last week I made my annual pilgrimage to Las Vegas to cover the Global Gaming Expo or "G2E", the largest event of the year dedicated to the North American gambling industry and beyond.  I've attended approximately ten G2E's throughout my gaming career and I've traveled to Vegas itself easily 20 times or more in my lifetime, but last week's trip felt like a completely new experience for me and here's why.
As you must know, there was a mass shooting in Las Vegas on October 1st, the Sunday prior to G2E's opening on Monday the 2nd, a tragedy beyond words and something the entire world will never forget.  Despite the horrific events that took place on G2E's home turf, the event pushed forward and our industry came together in a difficult time.  More on t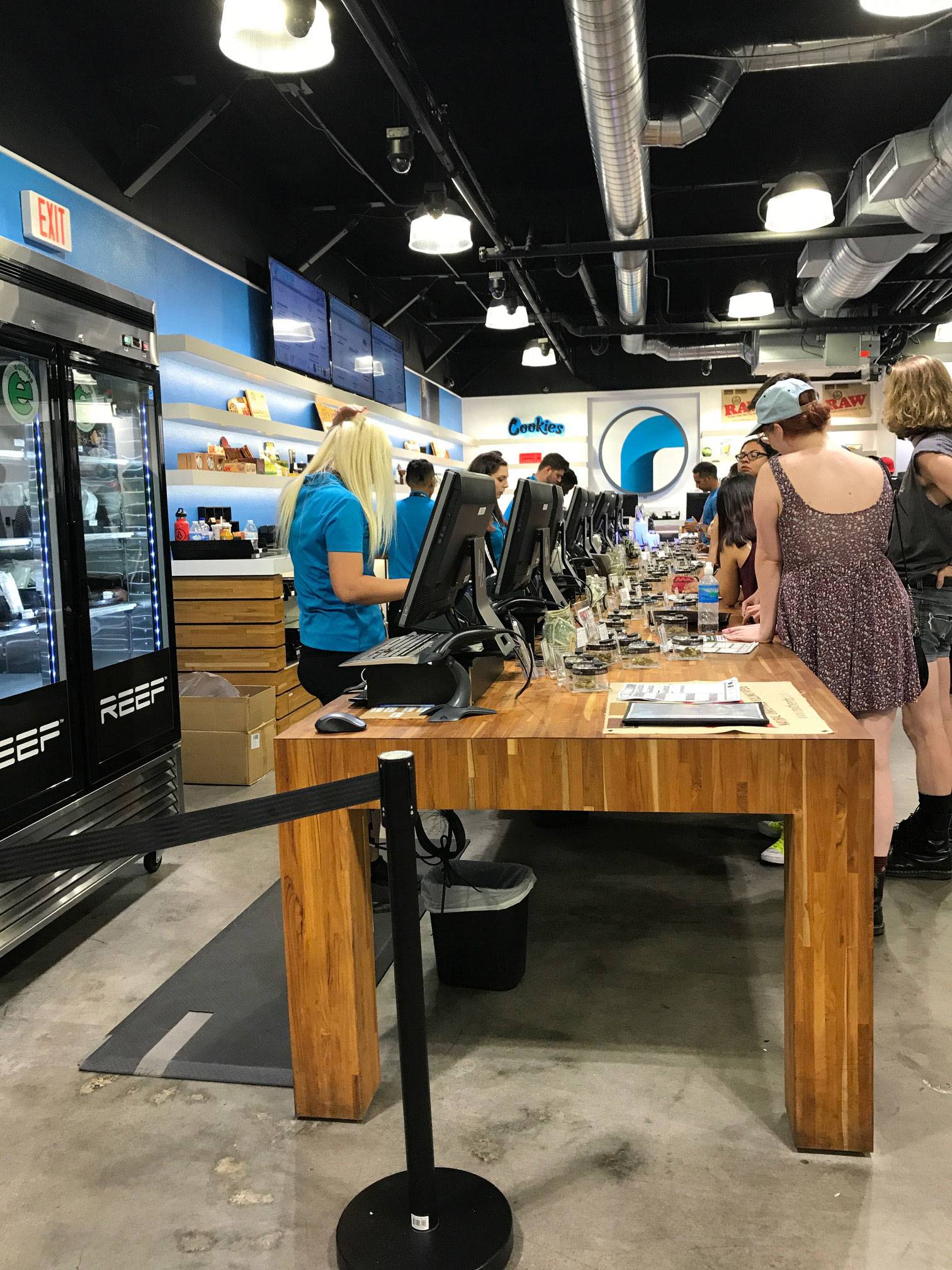 hat later.
All things considered, G2E was a success as always and I left Vegas on Friday feeling educated, updated, informed and proud. Here are my top five takeaways from my week in Vegas, I hope you can learn something from them. 
Continued growth of video & skill gambling 
The most obvious difference this year at G2E from previous years was the prominence of video game gambling and skill game gambling on the expo floor.  Industry leaders in this space such as Gamblit and GameCo have had G2E booth space in the past, but this year the booth space was noticeably bigger and busier for both companies.
Marcus Yoder of Gamblit was showcasing his new Pac-man video gambling game at G2E, a concept that has been a hit with consumers since its launch and according to Yoder, the land-based casinos are loving it too.  Blaine Graboyes of GameCo, a die-hard video gamer himself, echoed the same sentiments when he spoke of his new "Steve Aoki's Neon Dream" video gambling game.
A true sign of a financially viable niche in the gambling industry is when the big suppliers jump on board as well, which is exactly what is happening with video and skill gambling.  Roger Snow of Scientific Games talked on how the majority of the revenue coming into Vegas casinos these days is from night clubs, day clubs, spas and restaurants as the younger generation is not enticed by traditional casino games.  As a result, to entice the younger generation specifically, Scientific Games is adding elements of skill into their casino game offerings.
Imminent PASPA repeal 
I know, I know, we've heard it all before… "regulated sports betting is coming to America"…but when?!  Well, we still don't know the answer, but I did receive an "on record" statement from gambling law expert I. Nelson Rose confirming he believes PASPA will be repealed and soon.
"The case is being heard right now in the United States Supreme Court and I think that an overwhelming majority of the court is going to say that the federal law- PASPA- is unconstitutional", he told me.
For those who don't know, PASPA or the "Professional and Amateur Sports Protection Act", forces states to lock in whatever form of gambling they had on sports since 1992.  Policies on gambling really should be up to the states and not the federal government, hence PASPA's violation of the 10th Amendment and its label of being "unconstitutional".
So lets say PASPA is repealed within a year- we still have no idea what will happen next and what the reaction of the leagues will be.  In other words, I wouldn't hold your breath.
Marijuana is legal!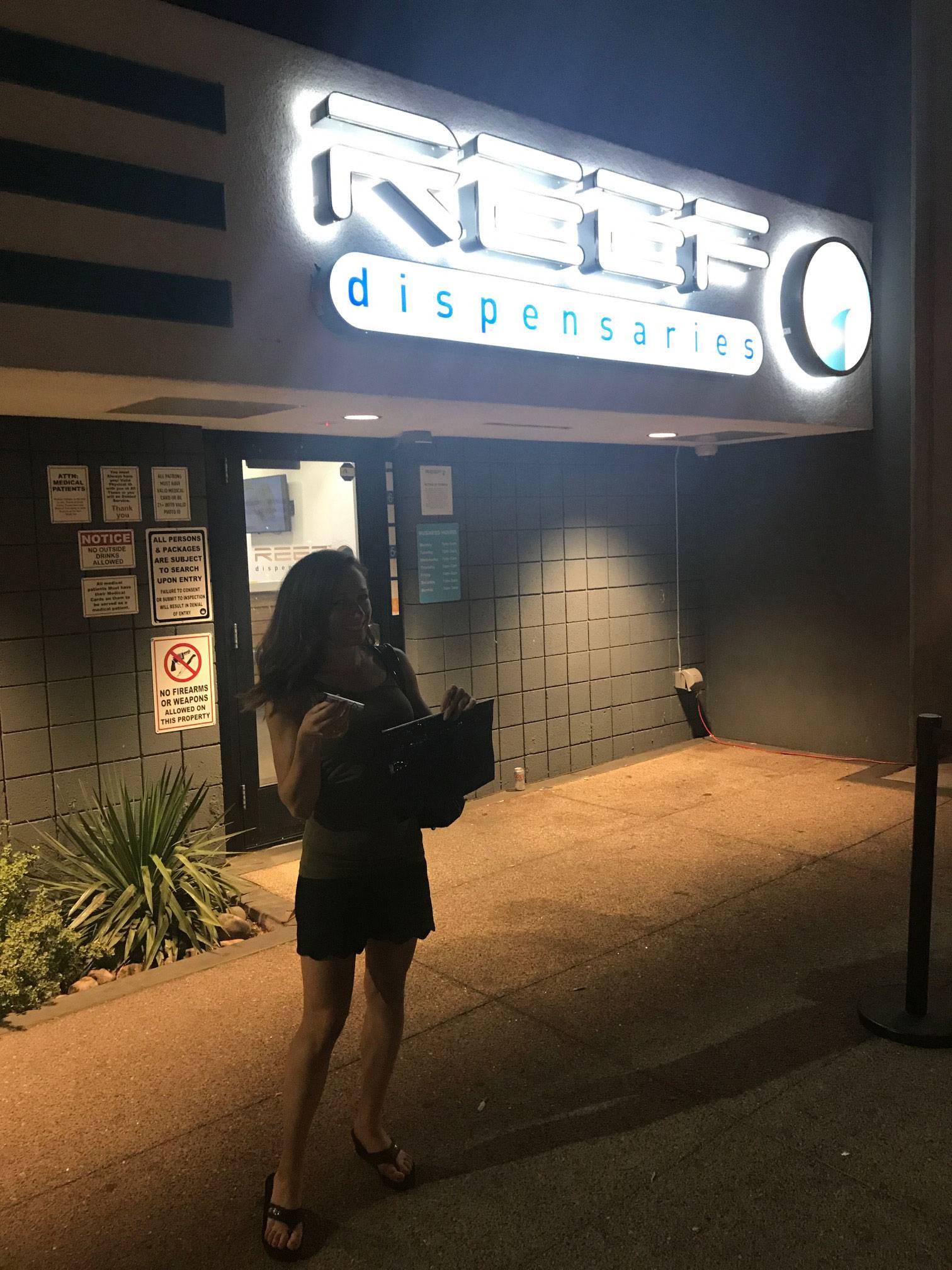 While we're on the subject of states' rights, buying marijuana is now legal and regulated in Nevada for both medicinal and recreational use, with "dispensaries" selling bags, pre-rolled joints and edibles, several walking distance from the strip.  Literally, all you have to do is show up with a valid ID proving you're at least 21 years of age.  Yay for us, but nay for the casinos.
While this situation sounds all fine and dandy to the consumer, Vegas casinos are in a bit of a pickle because of, yes, you guessed it- Federal laws.  Terry Johnson of the Nevada Gaming Control Board said his job is to advise casinos on how to reduce risk when it comes to marijuana in the state of Nevada and there are three main areas of concern- patrons, employees and third party vendors.
While its legal to buy marijuana, its not legal to smoke it on the street or in the casinos and what about deliveries? Rumor has it deliveries will be available soon and can they be made legally to guests in a casino? What about casino employees…is it an issue if they consume marijuana on their own time, or even for medicinal purposes while on the clock? What about the third party vendors casinos are doing business with, what if they also own a dispensary or have involvement in the marijuana industry in some way?
There are many questions when it comes to how casinos must manage legalized marijuana in Nevada and for the answers, once again, we're just going to have to wait and see what happens.
Where was the Bitcoin Cash?
As our loyal readers know, we at CalvinAyre.com (and CoinGeek.com) are big fans of the Bitcoin economy and Bitcoin Cash (BCC).  With this in mind, naturally I was on the hunt for anything Blockchain, BCC or crypto-currency in general at G2E, just to see where the North American gambling industry is sitting with this ground breaking technology.
I managed to find one speaker talking on Blockchain tech, Peter Dugas of Capco, who has been advising land-based casinos on how they can use blockchain to benefit their business. Dugas said casinos are a long way from accepting crypto currencies as a method of payment (5-10 years??) but they are interested in learning how to implement blockchain into their back-end tech, especially when it comes to payments, player protection and sports betting.
Of course there are plenty of regulatory issues to navigate through when considering anything blockchain and when dealing with an old-school industry such as American land-based casinos, its always a huge challenge to convince leadership to change their ways.
I would also like to point out how the public will be clearly missing out if they are unable to spend their BCC freely, so hopefully Capco's 5-10 year prediction is wrong.  I can also speak from personal experience, the $6.99 USD fee to use the ATM on the casino floor is an absolute crime in itself and using BCC as currency in casinos would completely eliminate exorbitant fees of this nature.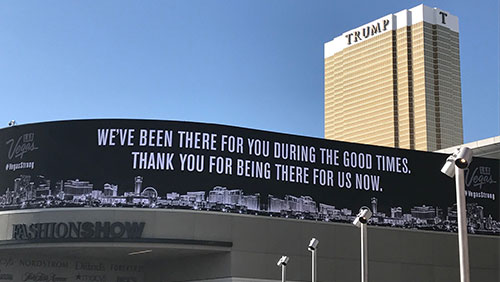 #VegasStrong
One of the reasons why I love attending G2E is because its held in Vegas, a city that is responsible for some of my fondest childhood, teenage, young adult and professional life memories.  What happened on October 1st was terrifying and I think the American Gaming Association's response was exemplary- they encouraged the gambling industry to unite at G2E and give back to a community in need, a community residing in the heart of the American land-based casino industry.  And that is exactly what happened, I'm so proud to be a part of our resilient industry.
I'm also so proud of the Las Vegas residents, especially those who were there for the victims and continue to provide support through difficult times.  As my friend J. Todd said in his latest Perspectives Weekly video, don't let crazy people change our behavior and put a stop to normality, we need to keep on going and live our lives as normal- love will always persevere.
Comments