Russia has snagged the first win in the legal battle to bring Alexander Vinnik, the man accused of laundering more than $4 billion through the BTC-e digital currency exchange he allegedly operated, back home.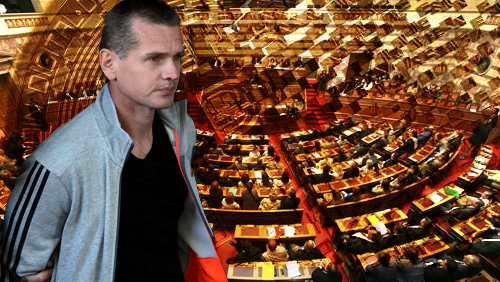 On Wednesday, Russian news outlet Ria.ru reported that the Council of Judges in Thessaloniki has upheld the request to extradite Vinnik to Russia, where he will face fraud charges amounting to 667,000 rubles (US$11,500).
The Greek court previously ordered Vinnik to be extradited to the United States, where he has been indicted on charges of operating an unlicensed money service business, 17 counts of money laundering and related money crimes. Vinnik, who was arrested in a beachside village in northern Greece last July, was also suspected of facilitating hacking, fraud, identity theft, tax refund fraud, public corruption and drug trafficking activities during his time in the digital currency market, according to investigators.
Compared to Russia's modest fines, U.S. federal authorities want Vinnik to cough up $12 million in fines, while BTC-e has been slapped with a $110 million bill for failing to meet the country's anti-money laundering requirements.
The Russian Foreign Ministry called the Greek court's decision a violation of the international law and lodged its own extradition request for Vinnik, who also appealed to be extradited to Russia. Vinnik was quoted by the Russian news outlet that he doesn't want an extradition to the United States because "it has nothing to do with" him.
"I am a Russian citizen and let the court in Russia deal with it," Vinnik said.
The battle to bring Vinnik home hasn't ended yet because the Greek court's decision can still be appealed. The final decision lies with Greece's justice minister, who decides where to send people accused of crimes in times of competing requests. Vinnik's lawyer said that according to the Greek law, "the Minister of Justice independently makes decisions on extradition, regardless of the court decision."
Comments