Macau's Health Bureau has launched an investigation into Wynn Macau's possible breach of the city state's smoking ban, following reports that the casino resort failed to post "no smoking" signs in an area inside its casino.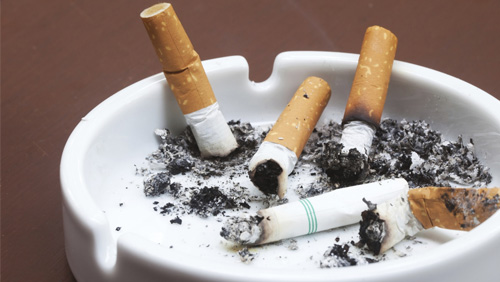 In a statement, the bureau said it received a complaint that Wynn Macau was not complying with a 2012 government-approved blueprint, which showed customers where they can smoke in a casino. The complaint prompted a joint inspection by the Health Bureau and the Gaming Inspection and Coordination Bureau, who found that "the casino joined some smoking areas (VIP rooms) and non-smoking areas (corridors) with no clear separation between them," according to the bureau.
The non-smoking areas, which were connected to the VIP rooms, also had no "no smoking" signs in them.
The bureau has already notified Wynn Macau about the possible violation and assured it would follow up the case. If found guilty, the casino operator faces a fine from MOP10,000 (USD1,250) to MOP100,000.
Wynn Macau is the latest casino operator to have caught the ire of the city state's government for violating the smoking ban, which had been updated early this year. Galaxy Macau became the subject of an investigation in June following claims that "no smoking signs in a no-smoking zone" were missing in the gaming area of the casino resort.
In February, Macau's health bureau made further changes in its smoking regulations by deciding not to force casino operators to dismantle the designated smoking lounges they'd constructed after the government banned smoking on the casinos' main gaming floors in October 2014.
The Health Bureau also announced that they were ending the exemption enjoyed by VIP gaming rooms, where high-rollers were still allowed to puff away with abandon. There is no established limit on the number of smoking lounges a casino can install, but operators will have to apply for permits to construct each new lounge, including in VIP gaming areas.
Comments