Two of the world's top gambling meccas are beefing up their respective security protocols in the wake of the recent mass shooting in Las Vegas.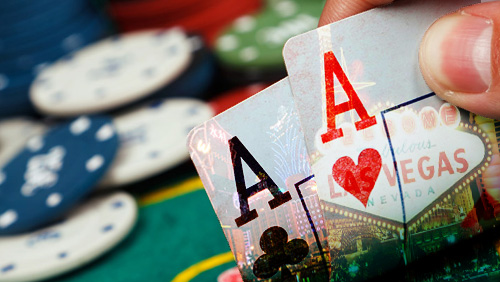 State regulators in Macau and Las Vegas have requested that security measures at local casinos and other gaming venues be strengthened to prevent a repeat of a deadly rampage inside or near the facilities.
In Las Vegas, the Nevada Independent reported that there were additional plainclothes agents in Nevada casinos that gamblers could be rubbing elbows with.
A.G. Burnett, who chairs the Nevada Gaming Control Board, clarified that the increased presence of plainclothes agents doesn't indicate any impending threat.
"I just want to have a presence there," Burnett said, according to the news report. "This is a one-time deal. I want to make clear: We're not worried about anything, but I think it's a sensitive time, and I just want to have plainclothes folks around and about."
For many experts, last Sunday's bloody incident could mark the turning point in how casino operators think about security.
A year before Stephen Paddock, 64, opened fire on 22,000 concertgoers at the Route 91 Harvest Festival in Las Vegas, security-obsessed casino magnate Steve Wynn warned that Vegas was "a target city."
Everyone dismissed Wynn's sudden penchant for metal detectors and guards trained to prevent a large-scale attack as paranoia. But that changed last Sunday when the mass shooting took the lives of 59 people and injured more than 500 others.
The incident in Las Vegas has struck a chord in different gambling jurisdictions, including Macau.
According to the Macau Post Daily, the Gaming Inspection and Coordination Bureau (DICJ) immediately got in touch with the six casino firms operating in the former Portuguese enclave.
Government officials and stakeholders are also planning to meet after the National Day holiday to discuss security measures in Asia's premier gaming hub.
Comments