New Jersey has sold more than $68 million in bonds to fill its legal war chest and fund tax-appeal settlements with former and current Atlantic City casinos.
The Press of Atlantic City reported that New Jersey issued bonds at 4.1 percent interest rates on Wednesday amid dwindling legal funds.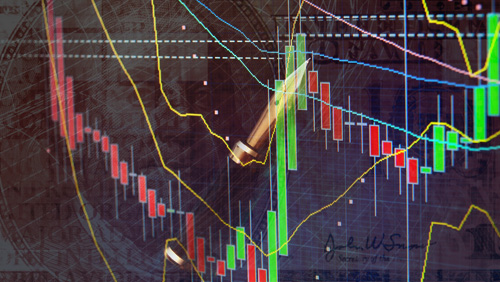 The state said the bonds, which were sold at an attractive rate, will fuel their legal settlements with Bally's Atlantic City, Caesars Atlantic City, Golden Nugget Atlantic City, Harrah's Resort, Tropicana Atlantic City, the former Trump Taj Mahal Casino Resort and the former Trump Plaza Hotel and Casino.
New Jersey designated former U.S. Sen. Jeffrey S. Chiesa to lead the financial recovery effort for Atlantic City.
"Atlantic City is now getting excellent access to the bond market, which is amazing for a city that was contemplating bankruptcy before we stepped in to manage its finances," Chiesa said in a press statement, according to the report. "The fact that the city obtained bond insurance and sold the bonds at a low-interest cost means it is well-positioned to responsibly pay down the tax refunds it owes to casinos while preserving critical public services."
Chiesa estimated the cost of property tax appeals and two non-casino tax appeals at $71.1 million. Records showed that the state has yet to settle the tax appeals of Bally's, Caesars, Golden Nugget and Harrah's for 2016.
Tropicana, on the other hand, is going after the state for a tax settlement covering the years 2015 and 2016.
The shuttered Trump Taj Mahal and Trump Plaza are also seeking tax settlements for the years 2014 to 2016 and 2014 to 2017, respectively.
This is not the first time that New Jersey has settled a multimillion-dollar tax appeal under Chiesa's watch.
In February, Borgata Hotel Casino & Spa and the state reached a $72 million tax settlement. Atlantic City initially owed Borgata $165 million but was reduced to $72 million after the settlement.
Comments