PokerStars continues their Robin Hood approach of robbing the rich to give to the poor by amending the rules governing online satellite qualification to live events.
I've only qualified for one live event via an online satellite. It was a $1,075 No-Limit Hold'em side event at the 2009 World Series of Poker Europe (WSOPE) in London.
This was before I developed the chimerism of being a poker writer and poker player. Back then, I was a starstruck fan fortunate to end up on the same table as Chris Ferguson, John Juanda, Davidi Kitai, and Liv Boeree.
The excitement of flicking cards into the muck with the best in the business, coupled with the possibility of bagging a life changing score, made me want to play in more. So I moved from Betfair to PokerStars and began trying to qualify for the European Poker Tour (EPT) Main Event.
It was like using a Sharpie on an ancient papyrus scroll.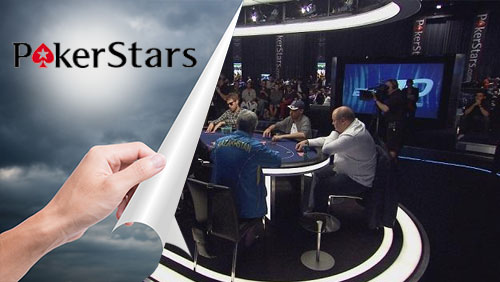 The only qualifiers I could find were 3x Turbo. I found them to be as deceitful as Amazon's continued attempts to accidentally sign me up for a Prime Account.
I would pay an amount that was within my bankroll, but the blinds increased so quickly, and we were so shallow, that I was burning through more money than a $5,300 buy-in. Ok, I exaggerate, but it was far greater than my bankroll rules allowed.
Then one day, a professional poker player helped me out. He told me the key was to make it to the add-on period where you would receive a 30,000 add-on, compared to the 3,000 you kept receiving for your rebuy. He continued to tell me to buy-in at the last possible minute, and then fold everything except, AA, KK, and AK.
So I did.
And I came close many times.
But I never did win a seat, probably because the pro I am talking about kept winning them all.
Today, I don't play poker, I don't have the time, but if I did, the last type of tournament I would play in would be an online satellite for a live event, although PokerStars are trying very hard to change my mind. 
In alignment with PokerStars' continued attempts to create a more balanced ecosystem (boot the pros in the balls, and offer free candy floss to the amateurs), the brains department has turned their attention to the online satellite route to live events.
The pros can no longer tie my shoelaces in a knot when I try to qualify in one of these things because PokerStars will only give out one live package and one seat per person. The rule change comes into effect for the PokerStars Festival Dublin online qualifiers. It's a bold and brave move by PokerStars, who have been sending online qualifiers to live events since the 2002 WSOP Main Event.
I think it's a brilliant idea, and the timing is impeccable, after a warehouse worker from Sweden, Sebastian Sorensson, parlayed a $215 online satellite win into a million dollar score at the PokerStars Championship Barcelona.
Comments