A new kid is walking towards our block. Her name is Cash Poker Pro, and she is promising to change the world of poker, by removing the problem of money as we know it.
The world of poker is changing.
Not my words, but the words of a very confident group of young men and women working for Cash Poker Pro, a subsidiary of Tavaron Media.
Cash Poker Pro is more commonly known for the work it does in the brick and mortar casino industry where it supplies casinos with electronic poker tables featuring Hold'em, Omaha, Draw, Stud, and Mixed Games, but it's about to make a splash in the world of online poker.
The great Seth Godin will tell you that to avoid the competition; it's best to find a niche within a market that is currently being underserved. Cash Poker Pro believe they have found that niche with an end-to-end cryptocurrency fuelled online poker room that integrates with the 100 million Messenger markets populated by the likes of Facebook, Whatsapp and Telegram.
A promo video makes the bold claim that Cash Poker Pro will attract hundreds of thousands of player around the world including A-list celebs, so how does it intend to do that?
How Cash Poker Pro Intends to Attract Hundreds of Thousands of Players and A-List Celebrities 
Thanks to the likes of Absolute Poker, Ultimate Bet, and Full Tilt Poker, the levels of trust between online poker rooms and players is a little ropey.
Traditional online poker rooms use a centralised random number generator (RNG), meaning people like Russ Hamilton can play funny buggers and take your money through less than ethical means. Cash Poker Pro intends to decentralise their pseudorandom number generator (PRNG) and give anybody access to test its infallibility.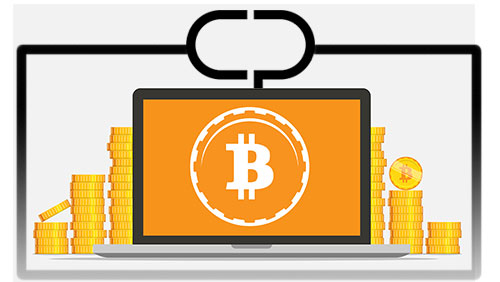 All online poker rooms, including the major ones, have been guilty of payment processing problems, and fees and Cash Poker Pro removes this nonsense by creating smart contracts using their own form of cryptocurrency based on blockchain technology known as CASH. You will never deposit on Cash Poker Pro, there are no fees, and the speed of transactions is positively Usain Bolt.
You don't have to identify yourself to register an account, and all play is anonymous, making it more difficult for the very best to pick on the very worse. They see great potential in hybridising poker with the Messenger market. And they'll also give players the opportunity to open up their own poker rooms, using Cash Poker Pro's multi-level technology so you can start earning rake.
Cash Poker Pro poker room will earn an average of 1 to 5% of deposit turnover on a commission. The earnings will be distributed among CASH token holders, net of operating expenses.
How do I Get my Mitts on Some CASH?
The team are distributing CASH tokens in a two phase Initial Coin Offering (ICO). The pre-ICO campaign began on Aug 26 and will end Sep 6. The real thing starts Oct 26 and runs till Nov 18. The pre-ICO consists of 8 million CASH tokens sold at the price of $0.05 per token.
The funds from the pre-ICO will be used to promote the main ICO where 60 million CASH tokens will go on sale with different price points at various intervals ranging from $0.40 per token to $1. The earlier you invest, the lower the price.
You can use CASH tokens on Cash Poker Pro, or transfer them for other common cryptocurrencies such as Bitcoin, or even good old fashioned semen and coke-stained money.
The team behind Cash Poker Pro has also been in contract discussions outside of the online realm forging alliances with major gambling companies in Russian and CIS to integrate the online platform when they light the fuse.
So, what do you think?
Is the world of poker changing?
Comments