It's been said that there is always a first time for everything.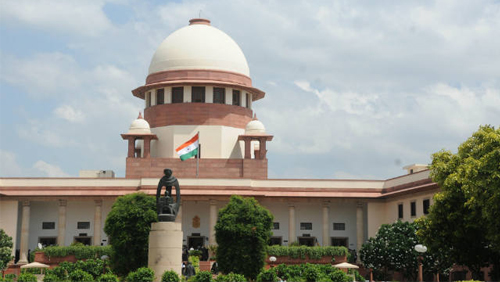 And to prove this, a Gujarat High Court judge made an unprecedented decision on Tuesday to not only hear the opinion of professional poker players, but even allow them to show the court videos on how poker is played, GLaws.in reported.
The single judge bench of Justice Rajesh Shukla is currently hearing special civil petitions filed by the Indian Poker Association (IPA), AAA Gaming and several other poker clubs, which are seeking to clear the uncertainty over the legality of playing poker in the Indian state after the Ahmedabad police commissioner said that poker is not exempted under the Gujarat Prevention of Gambling Act because it is a game of chance.
On Tuesday, Glaws.in's Jay Sayta reported that despite objections by government representatives, Mihir Thakore, senior counsel for some of the petitioners, was able to "persuade the court to allow [Abhishek] Goindi and [Aditya] Wadhwani to place their research and thoughts before the court."
With Shukla's approval, the two professional players went on "to show the court two basic videos about the element of skill involved in the game of poker as well as the format and manner of playing the game," according to Sayta.
Goindi and Wadhwani's presentation was the first time that a court in India has heard the opinion of professional poker players. Sayta described Tuesday's hearing as "historic and unique" in the sense that "experts who were neither lawyers nor party to the case were allowed to intervene in a constitutional case."
The poker pros are expected to return to court of September 1, when they will make another presentation the game's practical elements and "how it involves a great degree of skill."
This isn't the first time that the poker clubs have filed a petition against the state government for allegedly siccing cops on its card games. The IPA filed papers with the Gujarat High Court, asking the judiciary to intervene after the state government reportedly ordered law enforcement agencies to break up an IPA-hosted poker game at a local YMCA club in Ahmedabad late last year. Since then, IPA claimed Gujarat police raided over half a dozen poker clubs in the state and forced them to shut down.
Comments