Dublin, Ireland – August 22nd 2017 – Global developers and publishers of social casino games for mobile platforms the KamaGames Group, today announced the first of its titles to release on HTML5 through one of Europe's leading social media platform, VK.com.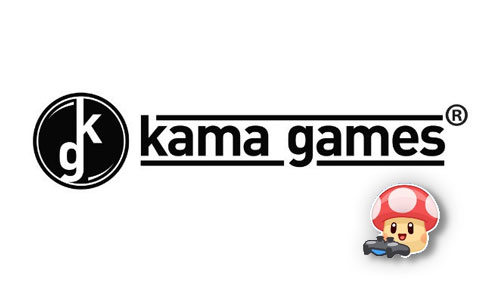 To coincide with the launch VK.com's Direct Games gaming platform, KamaGames are pleased to confirm that they will be one of the first apps appearing on the new platform from day 1 with the brand new HTML5 version of the publisher and developer's flag ship title Pokerist.
VK.com is the largest social media network in Europe and is the most visited website in Russia ranking it higher than google, Instagram, YouTube and Facebook. The network's messenger service is also hugely popular giving it more users than other well-known services including Skype, WhatsApp and Viber.
Due to the game being built completely from the ground up with social media and HTML5 platforms in mind, unlike many similar games released through social media and messenger platforms, Pokerist will launch with all of the main features enjoyed by players on mobile devices. This means the game will contain daily bonuses, quests, Sit N Go tournaments and multiple achievements to unlock. In app purchasing and monetisation is also possible with users being able to purchase chips and other in-game items via VK currency which can be easily purchased via the AppStore and Google play.
Daniel Kashti, Chief Marketing and Commercial Officer for KamaGames said, "We are pleased to be able to bring our flagship title Pokerist to yet another new platform and also to be working with one of the biggest social media channels in the world.  Our development team have been working hard to give the VK.com's 410 million account holders the best possible gaming experience and have managed to deliver just that with a full version of the game".
"VK always selects the best in terms of quality, graphics and integration when it comes to social network projects, and we feel that working with one of the market leaders in the Social Casino landscape, KamaGames, represents just that commitment to quality" said VK.coms Head of Games, Maxim Babichev.
To learn more about KamaGames and its portfolio of titles visit www.KamaGames.com.
About KamaGames
The KamaGames Group are global developers and publishers of social card games designed for mobile, social, consoles and smart TVs.
Established in 2010 and employing over 220 staff, the KamaGames Group has its corporate headquarters in Dublin, Ireland as well as offices in London and Dubai. The group is also present either directly or through its network of partners in all global markets including USA, Europe ASIAPAC, and the Middle East and CIS countries.
Bringing together creativity, proprietary technology and a passion for games, KamaGames has built a portfolio of premium social card games designed to deliver real-life entertainment to the masses. KamaGames' Random Number Generator (RNG) is certified by iTech Labs and meets the highest standards to guarantee fair play.
KamaGames portfolio is localised into 29 languages and reaches over 90 million gamers worldwide with over 1 million daily active users.
For further information on KamaGames' portfolio of titles click here: https://www.kamagames.com/coporate_assets
About VK.com
VK is the largest European social network. Each month, the network is visited by over 97 million users, with the number of users on mobile devices reaching 80 million. 82 million users actively use VK's built-in instant messenger monthly.
About Direct Games gaming platform
VK recently launched Direct Games, a mobile game platform based on HTML5 where games work within VK mobile applications and therefore do not require separate installation. There are many ways for users to instantly join games: through a link on the page, an invitation in a private message or by finding a game in the "Games" section.
Going forward, any game developer will be able to offer HTML5 based project by submitting an application for review via the application's management portal.