GalaBingo.com, the UK's no.1 bingo site, has launched its app on the Google Play Store, Google's official source for Android apps and downloads.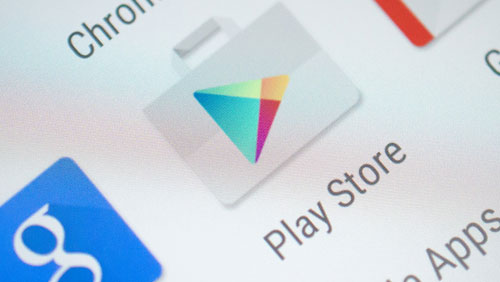 Now available to download for free from Play.Google.com, GalaBingo.com's new app will allow its players to 'Play Happy' using android phones or tablets – whenever they want, wherever they are.
The launch of GalaBingo.com's app comes after Google's announcement that it has started to accept gambling apps on its Play Store from 1st August 2017, with the UK's no.1 bingo site being one of the first brands to launch on the platform.
Following Google's change in policy, which has been in place since 2013, under which real-money apps were not permitted in Google Store, GalaBingo.com has moved swiftly to offer its players the android app, and has already received [insert number of downloads] downloads in its first day, being available.
With a vast choice of exclusive mobile slot games to choose from, GalaBingo.com's android app boasts an incredible range of bingo rooms that are ready for players to enjoy anytime they desire. Users will also be able to cash in on big wins and daily jackpots, as well as receiving generous bonuses, promotions and offers to their preferred platform, smart phone or tablet.
Optimised for android, GalaBingo.com's app is designed to provide the best user experience possible, giving players the same awesome experience as on a PC but in their pocket. With fast loading, and playtime, the speed of the app and games will make playing mobile casino games even more enjoyable than ever before.
Online security is the highest priority for GalaBingo.com, with its encryption software continually updating to remain secure. The app's fingerprint login will also allow users to access their favourite games immediately, as well as providing extra piece of mind.
Angus Nisbet, Brand Director at GalaBingo.com, said: "We were really excited when we heard that Google had announced that it would start accepting gambling apps in its store, again.
"The move has allowed us to create a bespoke android app for GalaBingo.com that contains great graphics and games, which will provide a fun user experience – letting our customers to play happy, wherever, whenever they want.
"With so many people owning an android device in the UK, we knew that this was a big opportunity for us to enter the android market. The launch of our new android app will allow us to reach our existing players, as well as attracting new players."
Find out more at GalaBingo.com or download the app at https://play.google.com/store/apps/details?id=com.gala.android.bingo
About GalaBingo.com
GalaBingo.com – The UK's No.1 Bingo Site.
With over 600 online bingo jackpots daily, more than any other UK bingo website, and over £4 million paid out to members every day, Gala Bingo is the UK's No 1 online Bingo site.
GalaBingo.com provides its members with over 400 of the newest slots and classic table games as well as on-the-go online bingo entertainment on mobile and tablet.
GalaBingo.com is also committed to responsible gaming online with voluntary deposit limits, self-exclusion, time out options, account closure and a variety information to help players.
GalaBingo.com is a reliable place to play online featuring a safe and easy cashier, fast cash-outs, a VIP Loyalty scheme and second to none 24/7 customer support.