It's been a busy year for Australia's gambling industry, both for online and land-based landscape.
Last week, the Senate confirmed the changes made to the Interactive Gambling Amendment Bill 2016, officially sounding the death knell for most forms of online gambling, such as online poker, in Australia, with the exception of sports betting, which the changes specifically covered.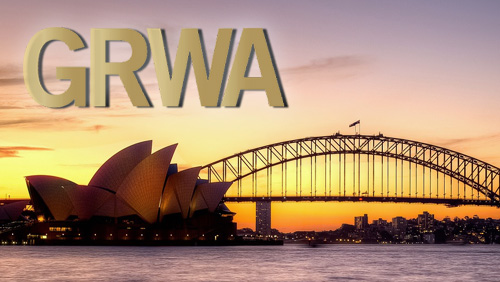 The new laws will come into effect within the next 30 days, and representatives from PokerStars, which has led the Australian online poker market for so long, told CalvinAyre.com's Lee Davy that they were "looking at withdrawing from the market and will advise players as soon as possible."
Industry experts will be weighing in on the current Australian land-based landscape at the 8th Annual Gaming, Racing and Wagering Australia (GRWA), a comprehensive conference covering issues for gaming, wagering, racing and sports sector down under.
Gambling Compliance Asia editor Martin Williams will moderate a panel that will discuss what has been happening in Australia lately, particularly on what the future holds for gambling in the country. Williams will be joined by Michael Sarquis, executive director of The Office of Liquor and Gaming Regulation-Department of Justice and Attorney-General Queensland Government; David Edwards, projects chief executive of Special Projects Unit of the Department of State Development-QLD; Sally Gainsbury, deputy director of Gambling Treatment and Research Clinic, The University of Sydney; and Anthony Seyfort, partner of HWL Ebsworth Lawyers.
Meanwhile, another panel will discuss the challenges and opportunities facing Australia's casinos and clubs.
The second panel is composed of UBS senior analyst Matt Ryan, C.ex Group CEO John Rafferty, Doxa Social Group CEO Andrew Patterson, and The Star Sydney General Manager for Product and Strategy David Croft. Racing, Gaming and Entertainment LLC Principal Douglas Reed will moderate the panel.
The 8th GRWA Summit is held at the Novotel Darling Harbour (Aug. 16-16, 2017), located across the street from the newly renovated venue of the Australia Gaming Expo, the International Convention Centre Sydney (ICC Sydney).
Aside from the panel sessions, the summit also has an interactive workshop that teaches participants how to stage and market a successful eSport tournament in order to acquire, maintain and engage new and existing customers. The conference will also discuss mobile gaming and the latest regulatory updates, among other things.