Russia's hyper-vigilant telecom watchdog has recorded a spike in complaints related to illegal distribution of online gaming content in the first six months of 2017.
In the first half of the year, online sentinel Roskomnadzor said it received more than 38,700 reports related to unlawful distribution of online gambling—a 235% increase from the same period last year.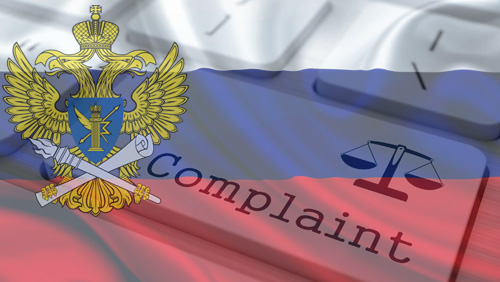 The Russian federal agency also saw an increase in complaints in other categories, including child pornography (21,000 reports), drugs and drug use (39,000 reports), promotion of suicide (19,000 reports). In total, Roskomnadzor said it received more than 118,000 reports on the distribution of different types of information that are considered illegal in the country.
Roskomnadzor said it forwarded roughly 52,000 links to experts, who will decide on whether to include those in the registry of prohibited information.
Established in 2008 to regulate and monitor the mass media and telecommunications as well as electronic media, Roskomnadzor is considered to be the most ban-happy of all the European regulators who have instituted online gambling blacklists. The agency added 5,273 gambling domains to its blacklist in just the month of June, including Google.ru, which was temporarily blocked by overly cautious local internet service providers due to an inadvertent redirect to Russian bookmaker Fonbet.
Recently, the telecom watchdog agency also added several eSports-related domains to its ever expanding online blacklist, including skingames.co, csgo.tm and csgofast.com, all of which offer Russian-language skin betting services to eSports players.
Several weeks ago, the Russian government approved the last of three required readings of new legislation to ban the use of virtual private networks (VPN) and other proxy services that allow Russians to circumvent Roskomnadzor's censorship.
Russia's Ministry of Communications also recently published a draft document of its plans to allow Roskomnadzor to block 'mirror' sites of previously blocked domains. Any site that redirects to a blocked domain, has similar user account data and settings, or features similar design and content would be automatically added to the online naughty list.
Comments