James Packer's Crown Resorts is pulling out all the stops to expand the growth of its digital business, currently the lone bright spot for the Australian casino operator.
On Friday, The Australian reported that Crown Resorts will introduce a line-up of "skill-based" electronic games via its Chill Gaming joint venture.
Chill Gaming, a joint venture between Crown and New Gaming Pty Ltd, is working on "a new generation of arcade-style gambling machines that determine payouts on player ability as well as chance," according to the report.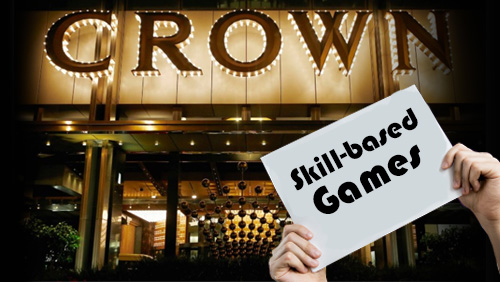 New Gaming Pty Ltd is owned by the founders of electronic gaming machines developer and manufacturer Wymac Gaming Solutions.
Ken Barton, chief financial officer of Crown Resorts, told analysts that they already have the prototypes, which they plan to demonstrate "at gaming shows that are coming up over the next few months.
"Skill-based gaming is an interesting concept that is getting traction in a number of markets," Barton said, according to the report. "It is a reaction to the emergence of games that are different to traditional games.
The digital unit was the standout performer in Crown's soft annual profit result, which saw its VIP gambling activity cut nearly in half in its most recent fiscal year following the company's legal dustup in China.
Crown Digital, which includes includes the CrownBet and Betfair Australasia online sports betting operations as well as the DGN Games social gaming division, reported earnings of A$14.8 million (US$11.72 million), a significant turnaround from the A$5.4 million (US$4.28 million) loss in the previous fiscal year. Digital revenue jumped nearly one-third to A$303 million (US$240 million).
"That market is growing strongly," Barton said. "If you looked at 32 percent revenue growth overall, you would see a disproportionate amount of that given the scale and the high growth rates contributed by that business."
Comments