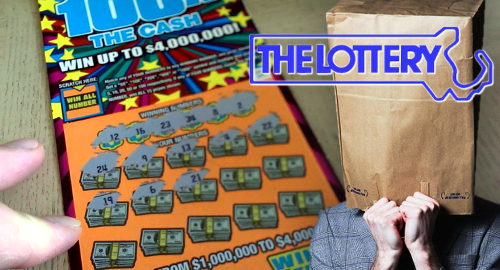 The Massachusetts state lottery plans to keep a tighter eye on frequent winners despite posting record profits in its most recent fiscal year.
The Massachusetts Lottery reported a profit of $1.035b in the 12 months ending June 30, 4.6% higher than the previous fiscal year. The sum marks the third straight year of record returns and the first time in the Lottery's 45-year history that net income has topped the $1b threshold.
State Treasurer Deborah Goldberg credited tighter cost controls for boosting the annual profit, as lottery sales actually dipped by $140m to $5.09b last year, the first year-on-year sales decline since 2010. The pain was primarily felt in the instant ticket category, which saw sales slide 2.7% year-on-year. Powerball sales also suffered a year-on-year decline.
Instant tickets account for 70% of all Lottery revenue, and Lottery Commission executive director Michael Sweeney warned that it was dangerous for the lottery to have the bulk of its revenue "in the hands of one product." Sweeney claimed the Lottery was "looking for appropriate places to expand where we can," and while online sales would seem an obvious expansion channel, both legislators and state residents have been cool to the concept.
Meanwhile, the Lottery is preparing to crack down on individuals participating in so-called 'discounting schemes,' in which lottery winners get someone else to redeem a winning ticket in exchange for a percentage of the winnings.
Discounting schemes are often used by individuals looking to hide a major windfall from a spouse they're planning to divorce, or by individuals who owe child-support, alimony or tax payments, or who reside in a state in which social assistance payments can be clawed back from lottery winners.
The Massachusetts Lottery already compiles lists of winners who collect at least 20 prizes worth a combined $20k in any given year, and shares these lists with other state and federal agencies. This week, the Lottery announced that it was giving Sweeney the authority to temporarily suspend the ability to claim a prize by anyone who wins six or more prizes of $1k or more in any 12-month period.
The new policy, which takes effect October 1, calls for a 30-day winning suspension for anyone suspected of violating Lottery rules. Two infractions will boost that suspension period to 180 days, while further shenanigans will leave you unable to claim a prize for a full year.
Sweeney said the policy, which takes effect October 1, would cause a "major disruption" to professional ticket redeemers. State records show a single individual redeeming 936 winning tickets worth a combined $1.3m this year, including 18 winners on a single day in July. Sweeney said these kinds of winning streak "strain credulity" and it was incumbent on the Lottery to "be more proactive in this area."
Comments