PokerStars frontman, Daniel Negreanu, has joined the Major Series of Putting, as a brand ambassador and player, as the Lune Rouge funded company looks to crown the putting champion of the world.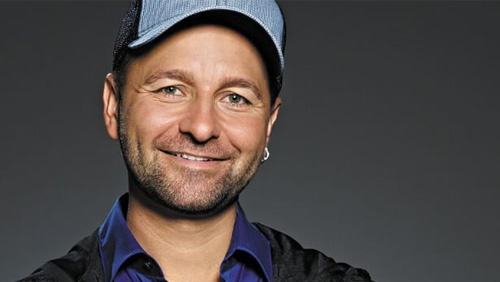 Malcolm Gladwell has a robust constitution, and he thinks that golf is nothing more than 'crack for rich white guys.'
The Major Series of Putting (MSOP) is set to do something about that, with the introduction of the MSOP Championship. Think crazy golf without the craziness, and you have a course with nothing but opportunities to putt, and that's what MSOP aims to provide. It's sex with nothing but the orgasm, and Daniel Negreanu is joining the new idea as an ambassador and competitive player.
When MSOP rang his doorbell, Negreanu was ready to listen. The Canadian star puts his love for golf right up there with ice hockey, visualisation, and chia seeds, so you can bet he will be giving his usual 110% in his new role.
Negreanu joins the 8-time PGA Tour winner Brad Faxon as Team MSOP, but you can expect more additions throughout the summer as we move closer to the Championship dates of Oct 27 – Nov 5.
According to the MSOP website, tournament organisers give players the opportunity to qualify from 'all over the world.' But in typical American bravado, it seems, 'all over the world' means North America, understandable when 65% of them don't have a passport.
That said, what makes the MSOP so accessible is players can compete in regional qualifiers for as little as $10. The Championships will take place at a specially constructed putting stadium built behind Planet Hollywood, Las Vegas.
Nicklaus Designs and Southwest Greens are designing the 20,000 square foot putting stadium. There will be 18-holes ranging from 10 to 50 feet, with par set at two strikes per holes. There will also be a bar, restaurant, games area, and VIP section.
The prize money is a secret for now, but the promotions are using the word millions.
The MSOP is the mastermind of Lune Rouge, a company created by the Cirque du Soleil and One Drop Founder, Guy Laliberte, to promote entrepreneurship and innovation in the technology, arts, entertainment, and real estate sectors.
Preliminaries began in January with over 250 events sprawling over 18 cities. In April, the MSOP announced a further 250 qualifiers, and the events keep rising.
Check out the MSOP website to see if there is a qualifier near you.