Daniel Negreanu outlines his plans for the 2017 World Series of Poker including an admission that he no longer enjoys playing No-Limit Hold'em events without a shot clock and plans to get aggro with excessive tankers.
Daniel Negreanu recently posted a video explaining why Tyrion Lannister will win the Game of Thrones. I love Game of Thrones. It's the best goddam TV show ever made (except Dynasty). But I don't care about the battle for the Game of Thrones; I'm more stoked to watch the Battle for the Poker Shot Clock.
And the battle has begun.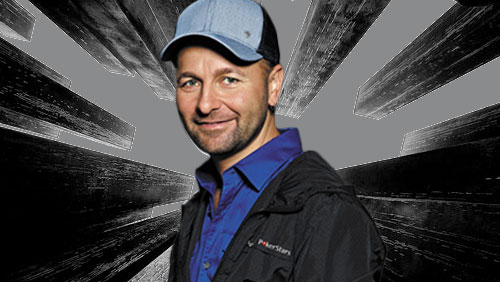 At the recent opening to the partypoker LIVE Million North America event at the Playground Poker Club in Montreal, President Duthie (I am sure he took the job, so people had to call him Mr President), made it abundantly clear that his tournaments would not tolerate excessive use of tanking and encouraged the players to stand up and make it socially unacceptable.
One Canadian who wasn't in the room, but would have applauded had he been, was Daniel Negreanu. The Hendon Mob All Time Money earner is a big proponent for a Shot Clock in poker and wrote about his decision to take an aggressive approach to the snails during the World Series of Poker (WSOP).
On his personal blog on FullContactPoker, Kevin Hart's sidekick made it clear that one of the reasons there wasn't a significant inclusion of No-Limit Hold'em events in his personal WSOP schedule was because he doesn't find them enjoyable without a shot clock.
The WSOP doesn't have a single Shot Clock event this year. Daniel uses the word we when referring to the WSOP, so I assume he continues to have a say in the structure of the festival and am sure common sense will rear its head in 2008.
And this is where the action gets a little gory because Negreanu has promised to exercise his right to call the clock on excessive tankers, giving them only 30-seconds grace pre-flop and 60-seconds grace post flop.
"It's not personal guys," wrote Negreanu.
Now I would skip an episode of Game of Thrones to watch Daniel Negreanu sharing a table with Jordan Cristos at the WSOP.
But if you play fair, so will Negreanu, promising to not call the clock for five minutes for players who normally play quickly.
Negreanu's schedule might be lacking in the NLHE department, but it's still busy. From May 31 through July 10 he is only taking three days off. The total of his buy-ins is $384,600, but he believes the total cost will rise beyond the $1m mark when you take into consideration the pre WSOP action.
The face of PokerStars plans to play in the $300,000 Super High Roller Bowl (SHRB), both the $15k & $25k Mixed Game events at the Bellagio, and the $10k, $25k, $50k, and $100k events at Aria. It's worth noting that these are all re-entry events.
So what do you expect to win when you outlay a million bucks?
A good series for Negreanu would be $1.5m in cashes, three WSOP bracelets, and the mantle of WSOP Player of the Year for the third time in his career. In short, more gold than Tyrion Lannister.
Let the battle begin.
Comments