The government of Macau is looking into reports that the Galaxy Macau casino resort violated the special administrative region's smoking ban.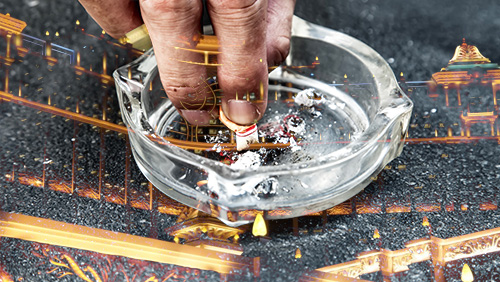 In a statement issued on Tuesday, Macau's Health Bureau confirmed that that it is verifying claims of the alleged absence of "no-smoking signs in a no-smoking zone" in the gaming area of Galaxy Macau.
A room called "Horizon VIP Room" is the main subject of their investigation after receiving numerous complaints that the area is swarmed by smoking casino patrons despite being considered a no-smoking zone.
Horizon VIP room used to be junket-run, meaning players brought by junkets under the local industry's rolling chip programs play in this section. In 2015, Galaxy Macau, operated by Galaxy Entertainment Group Ltd., said it turned Horizon into a facility for premium mass cash play.
Analysts see the move as part of "table reclassification" in Macau in the light of the government's implementation of a smoking ban. If an area is classified as VIP play, smoking at the table is commonly permitted; in mass gaming areas it is not.
In February, Macau's health bureau made further changes in its smoking regulations by deciding not to force casino operators to dismantle the designated smoking lounges they'd constructed after the government banned smoking on the casinos' main gaming floors in October 2014.
The Health Bureau also announced that they were ending the exemption enjoyed by VIP gaming rooms, where high-rollers were still allowed to puff away with abandon. There is no established limit on the number of smoking lounges a casino can install, but operators will have to apply for permits to construct each new lounge, including in VIP gaming areas.
If proven that the casino operator has indeed violated the regulation, Galaxy Macau could face a fine between MOP10,000 (US$1,250) and MOP100,000.
Comments