Indian rummy website Ace2Three is planning to invest INR10 million ($155,195.50) in real-money fantasy sports portal Fan Fight, which is launching soon.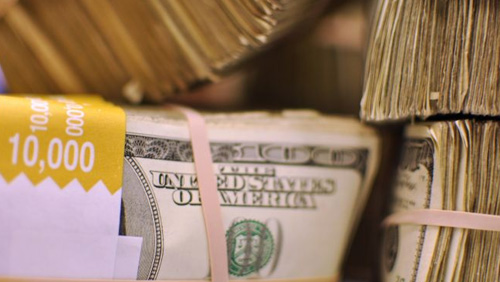 On Friday, GLaws.in reported that Head Infotech Pvt. Ltd. founder and CEO Deepak Gullapalli has paid INR2.5 million ($38,798.87) for 2,500,000 Series A preference shares in the Gurgaon-based fantasy sports company last April 27. Head Infotech is the company that operates Ace2Three.
According to the report, which quoted a Registrar of Companies (ROC) filing, Gullapalli made the investment with the approval of Head Infotech and its new majority shareholders, the Clairvest Group. If you recall, the Canadian private equity fund and its foreign partners acquired a majority stake in Head Infotech for more than $70 million in May.
Head Infotech plans to invest a total of INR10 million for a total stake of 10 percent in WCFN Solutions Pvt. Ltd., which operate Fan Fight, GLaws.in's Jay Sayta reported, noting that the company "will be sharing its expertise and knowledge of the online skill games industry to Fan Fight."
WCFN launched the Fan Fight app, a head-to-head fantasy gaming mobile application, in December. The app, however, has since been withdrawn but the company is believed to be launching a new draft-based mobile fantasy app soon.
Entering the fantasy sports space appears to be the first of the many moves that Head Infotech is expected to make as the company eyes to scale its business and expand "into other gaming products within the social gaming space" outside of India.
Telangana to take up online gaming ordinance
Meanwhile, the state government of Telangana has decided to get tougher on activities such as sale of fake seeds, food pollution and online gambling, local media outlets reported.
According to the Business Standard, Chief minister K Chandrasekhar Rao ordered his ministers and senior officials to prepare an ordinance to strengthen the state's anti-gambling laws. The ordinance will be taken up in the cabinet meeting on June 17.
Rao said that even though the government has closed down card clubs, gambling continues through online and other platforms.
The ordinance, is passed, will amend the Telangana Gaming Act 9174, adding a new definition of "cyber space" in the gaming legislation. Under the amended gaming act, playing online matka, sports betting, poker and rummy will incur criminal penalties that could range from a fine of INR5,000 (US$77) for the first offense to an imprisonment and higher fine for a second offense.
If the proposal pushes through, Telangana will be the first state in India to categorize rummy and poker within the category of gambling.
Comments