The fight to keep online poker legal in Australia continues, this time with Senator David Leyonhjelm at the helm.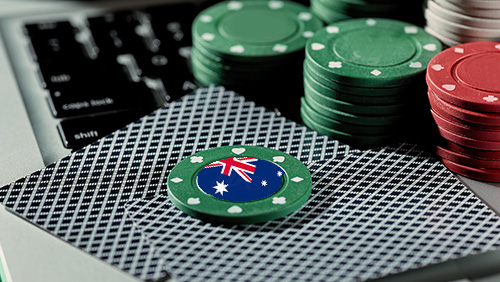 The Liberal Democrats politician is leading an online inquiry into the country's online poker market as part of a series of efforts to stop the implementation of the Interactive Gambling Amendment Bill that bans the skill game in Australia. The Interactive Gambling Amendment Bill sought to close the loopholes in the Interactive Gambling Act, which allowed sports betting companies to find ways to circumvent it.
To close the loopholes, Australian lawmakers introduced a bill, which, in turn, prohibits online poker sites from operating in the country—an ill-advised move, according to Leyonhjelm.
"If I initiate an inquiry which highlights the stupidity of the law as it stands, perhaps some changes can be implemented," the senator said in an interview with Poker News.
The staunch online poker supporter has unsuccessfully lobbied to further amend the bill after it passed in March, but Leyonhjelm plans to lobby other lawmakers to get support for an inquiry. The undeterred senator is a crossbencher, whose vote is essential when the current controlling party in the government and the opposition parties disagree.
Leyonhjelm noted that in exchange for his and the other 11 crossbenchers' votes, "there are various things we can extract from them."
"The fact that our country allows online sports betting and horse racing so freely, which are both truly gambling, and doesn't allow online poker is truly embarrassing," the senator said.
Leyonhjelm is also one of the principle backers of the Australian Online Poker Alliance (AOPA), a group of local poker players opposing the changes. Early this year, AOPA created the Keep Online Poker Legal petition and an online form so Australians can contact their local member of parliament to discuss the changes.
"They kicked up quite a noise in the lead-up to the vote on the bill," Leyonhejlm told the news outlet. "I appreciate the fact that they're there, they're cheering me on. And when the time comes, I know they'll spring into gear and make their voices heard."
Comments