Investors are cherry-picking gaming stocks over the red-hot technology index this year on the back of Macau's resurgence and couple of good news in the U.S. gambling market.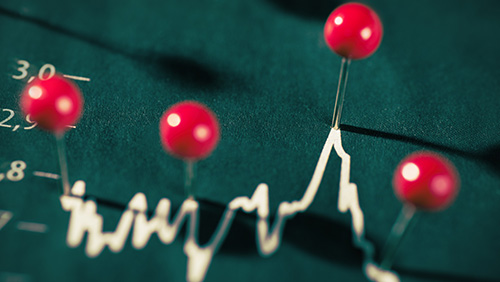 Las Vegas Review Journal reported that the U.S. Gaming Index is outperforming the Dow's technology index for the first time in years. The U.S. gaming stocks index is up 22.2 percent from January up to June 2, 2017, beating tech stocks' 21.5 percent gain.
"There has been increasing interest in gaming versus other sectors in large part because of fundamentals," Telsey Advisory Group analyst David Katz said, according to the news report. "Companies are generating free cash and have improving balance sheets. We see little in the way of specific risks or negative catalysts."
The buying spree of casino stocks, according to analysts, is triggered by the gambling companies' solid revenue growth not only in the U.S. but also in Macau.
Stocks of Las Vegas Sands and MGM are among the big winners due to the revival of Macau. Just last month, Macau's Gaming Inspection and Coordination Bureau announced that the gross gaming revenue of Asia's premier gaming hub jumped 23.7 percent year-on-year to MOP22.74 billion (US$2.83 billion).
Macau market's GGR tally for the first five months of 2017 stood at MOP106.38 billion ($13.25 billion), up 15.8 percent from the prior-year period.
Analysts are also sending a vote of confidence to Las Vegas, which they say remains one of the most attractive gaming markets in the U.S.
"We view the Las Vegas locals market as one of the most attractive gaming markets in the U.S. as it should continue to benefit from a strong macro, favorable supply-demand dynamics and low gaming tax rates," J.P. Morgan analyst Joseph Greff said in a May note.
Philippine gaming stocks are also top picks
Just like U.S. gaming stocks, investors are also holding on to Philippine casino stocks as the gambling sector continues to beat expectations during the first quarter of the year.
Manila Bulletin reported that analysts have noted that the Philippine gambling sector is "performing well" despite the entry of Okada Manila.
Listed brokerage firm COL Financial Group, Inc. pointed out that the solid revenue growth of casino operators in the first quarter was a good indication that there was no cannibalization in the market.
"The gaming sector benefited from the accelerating growth of gross gaming revenues, allowing the combined core profits of gaming companies to reach P2.4 billion, a reversal from the P516-million net loss registered in the same period last year," COL said.
Comments