Switzerland-based bitcoin wallet provider Xapo has told its customers that they will have to pay the transaction fees themselves when moving funds from their accounts.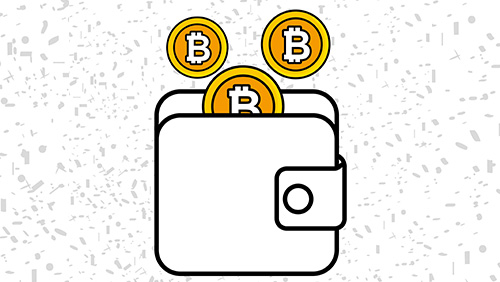 Digital currency users often attach a fee to any cryptocurrency-related transaction as an incentive for miners to include that transaction in their next block. While transaction fees are voluntary on the part of the person making the transaction, it's worth noting that transactions with higher fees have better chances of being included by a miner.
In an email, Xapo told its clients that they are now responsible for the said fee, although transfers between Xapo accounts will not be charged, The Merkle reported. The bitcoin wallet provider said none of the fees will go to it directly—rather, think of it as "simply the fee that needs to be paid to miners in order for an outgoing transaction to be processed via the bitcoin network."
Xapo said the fee will be calculated "in a dynamic manner," based on the current bitcoin network conditions.
Difficult business decision
Growing network activity has been cited as the major reason behind Xapo's policy shift.
"Due to the increase in transaction volume of the bitcoin network, we'd like to give our users some control over their transactions. That being said, Xapo will give you the ability to select which type of fee you'd like to pay—a standard or high priority fee—thus allowing you to choose how quickly you'd like for your transaction to be processed," the company said.
This month, the number of average daily transactions on the bitcoin network averaged at around 230 million, a huge leap from last year's average of 130 million, due to the network's scalability issues as well as the delay in the activation of block size increase.
The average block size is currently at 0.98MB—only a few megabytes away from the maximum 1MB bitcoin block size—and still rising, causing the average size of the mempool, where unconfirmed bitcoin transactions are stored, to increase significantly over the past four months.
To put it simply, bitcoin is struggling to scale. And in effect, bitcoin companies like Xapo are now forced to ask its users to pay for themselves.
Xapo, however, is not the first company to pass transaction fees to its users. In March, Coinbase announced it will shift the cost of "on-chain" transaction fees to its users. Bitpay has also encouraged its users to pay the miners fee for their outgoing transactions.
Current bitcoin price
After a rollercoaster week, the price of bitcoin has stabilized above the $2,000 level. The digital currency traded at $2,264.31 early Monday morning.
Comments