Online gambling firms located in Philippine Economic Zone Authority (PEZA) accredited sites may stay in their premises for as long as they are accredited by the Philippine Amusement and Gaming Corporation (PAGCOR).
In April, PEZA announced that the agency would no longer allow online gambling firms to stay in their accredited sites for the reason that gambling is not within their mandate and that it might affect operations of their so-called "legitimate" business process outsourcing companies.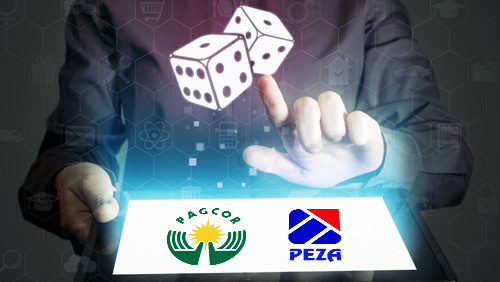 PEZA Director General Charito Plaza, however, told CalvinAyre.com on Friday that the agency will make an exception for PAGCOR licensees to stay in the PEZA-accredited buildings but declined to state the reason for overturning the online gambling ban.
She said PEZA will firm up the implementing rules and regulations when the members of board meet on June 14.
"This [exception] is still in principle since we will have the PEZA board to approve the new policy," Plaza told CalvinAyre.com.
So what happened inside PEZA that prompted it to change its mind on PAGCOR accredited gambling firms?
PEZA insiders told CalvinAyre.com that members of the PEZA board met last May 9 to discuss its position regarding online gambling in PEZA-accredited sites.
There were some members of the board who raised concerns on the possible "vacuum" to be left by these online gambling sites should the new ban be implemented.
Pro-online gambling members of the PEZA board are pushing to make an exemption on firms that have already secured Philippine Offshore Gambling Operator (POGO) licenses from PAGCOR.
Members of the highly influential Information Technology and Business Process Association of the Philippines (IBPAP) weren't happy with the recent developments in PEZA, says another insider.
From the beginning, IBPAP has been against online gambling firms staying in PEZA sites.
Genny Marcial, the executive director for external affairs and membership of the IBPAP, was vocal about its opposition against online gambling firms, telling CalvinAyre.com a month ago that "from the very start, IBPAP has always been firm about its decision not to accept online gambling operators as members of the association."
Comments