International credit-debt watcher Moody's Investors Service has retained its credit rating for Macau as the former Portuguese enclave continues to post strong recovery growth.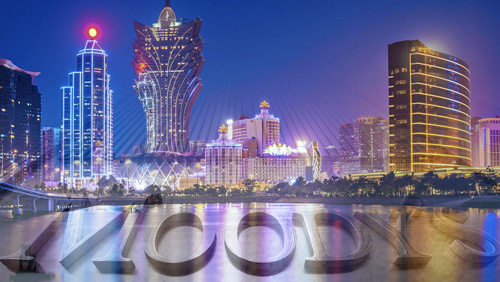 Moody's affirmed its "Aa3" rating for Macau while upgrading its outlook from "negative" to "stable." Ratings in the "Aa" are high investment grade and are subject to very low credit risk.
The credit outlook upgrade was bolstered by the solid gross gaming revenue (GGR) posted by Asia's premier gaming hub in recent months.
Moody also noted that Macau's preservation of fiscal and external buffers, ongoing progress on diversification, and signs of policy effectiveness that support institutional strength are all credit positive.
"Macau's economy is returning to growth following the sharp recession of 2014-2016. Gross gaming revenues [GGR] have been increasing on an annual basis since August 2016, boosted by the opening of two new casinos late last year and a recovery in tourism from China," Moody's said in note issued on Wednesday. "With the economy recovering, we expect Macau to build additional buffers in coming years."
Compared to last year, Macau's GGR in the first four months of 2017 saw 13.8 percent expansion as it raked in MOP83.64 billion (US$10.43 billion). Investment analysts have expressed optimism that Macau's GGR for May 2017 will jump between 14 percent and 20 percent from the prior-year period.
Macau's diversification from pure VIP gaming to mass market gaming "will support the profitability of gaming operators and enhance the resilience" of Macau's gaming sector, according to the credit debt watcher.
"Rising incomes in China and Macau's proximity to the mainland will continue to support demand for Macau's well-established gaming and tourism market, even in the face of growing competition from other parts of Asia," said the agency. "We expect Macau's economic recovery to endure over the next two to three years, supported by the ongoing diversification towards non-gaming activities."
The report also mentioned that the Macau's government's "healthy balance sheet offers it the means to support the ongoing economic transition and mitigate potential negative shocks".
Comments